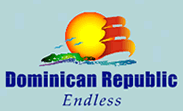 December 2007
Dear Traveler:
Thank you for coming to Punta Cana. Land of magical contrasts and ideal white sand beaches.
We invite you to meet the Caribbean's most visited destination in recent years. Punta Cana, paradise for lovers vacationers on the beach, with its restless palm trees and turquoise waters relecting our tropical sun; becoming the heavenly dreamed destination for travelers.
Enjoy its beaches, restaurants, discotheques, tourist parks and attractions.
Be sure to ind out about the different excursions that we offer for your pleasure and rest.
To be able to share all these experiences with you, is our major illusion and honor, that repeats itself on each visit.
Lic. Felix Jimenez
Minister of Tourism