Dear Visitors:
We would like to extend you a warm welcome and an invitation to come share our Dominican Republic. This vacation guide will help you unlock all the wonders that our beautiful island has to offer as well as the great diversity of hotels and resorts where you can stay. Discover the vast variety found throughout our island, from white water rafting to whale watching, from scuba diving to mountain climbing, from exploring pre colonial historical sites to playing golf in any of our championship courses. Or just indulge in our world renowned beaches by day and dance to the merengue beat by night. No matter what you choose to do, our friendly people will make you feel at home.
We invite you to familiarize with the wide and fantastic offer that our country has for the tourists and enjoy the taste of our food and the explosion of our typical music!

Sincerely,


Ing. Luis López
President

Dear Traveler:
We are pleased to invite you to enjoy a great vacation in a country where nature itself is made to give you the most pleasant experience, with the traditional hospitality of the Dominican people, in a peaceful, secure and relaxed environment. You will almost regret that you will have to return home! Being in The Dominican Republic is like a dream come true: What's best than spending time on its gorgeous white sand beaches, majestic hill, lush vegetation and swaying coconut and palm trees? With optimum weather conditions throughout the year, in our country you will also get in touch with the cultural and historical greatness of colonial past that during the XVI century named the city of Santo Domingo as "the Athens of the New World".
In the following pages you will find a summary of useful information about our country that will provide you with a glimpse of the Dominican way of life.

Sincerely,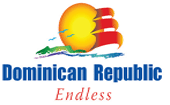 Felix Jimenez
Minister of Tourism
Dominican Republic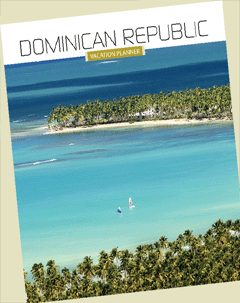 Cover: The spectacular natural beauty of Las Terrenas, in Samaná, turns it a more and more popular destiny within the supply of the island.
Photo: Scott Baker.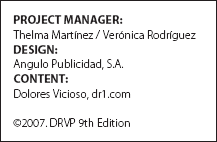 ---
Copyright 2007 by the Dominican Republic National Hotel & Restaurant
Association (ASONAHORES) and the Tourism Promotion Council (CPT). All
rights reserved. No part of this book may be reproduced or transmitted in
any form or by any means, electronic or mechanical, without permission in
writing from the publishers. ASONAHORES and CPT disclaim any liability with
respect to the use of or reliability of any such information. The responsibility
of the content is of Dolores Vicioso: www.dr1.com. Dominican Republic
National Hotel & Restaurant Association (ASONAHORES) and the Tourism
Promotion Council (CPT): Presidente González Street corner Tiradentes
Avenue, La Cumbre Building, 8th floor, Ensanche Naco, Santo Domingo,
DR.; Phone: 809-368-4676; Fax: 809-368-5511; [email protected]; ason.
[email protected]; www.drhotels.com