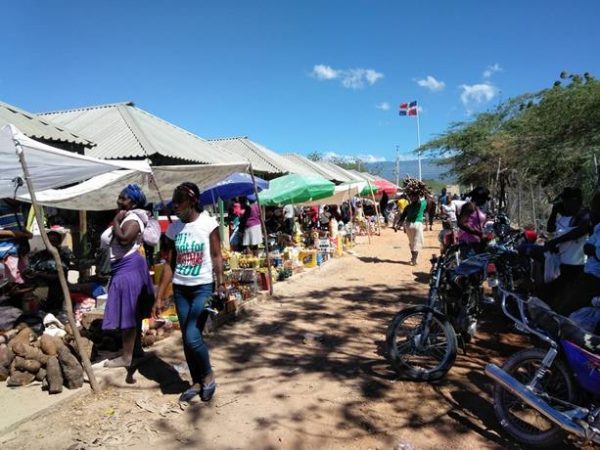 The Dominican markets located in strategic places along the border with Haiti are carrying out their operations in a normal manner, in spite of the political crisis that has worsened in Haiti. Dajabón, Elias Piña, Pedernales markets are all under heavy military guard, but all seemed normal on last Friday, 19 February 2021 market day, the Listin Diario reports.
The Dominican Price Stabilization Institute (INESPRE) was present in Pedernales with lots of inexpensive foodstuffs. In Dajabon, the city carried on its bi-national market in the calmest of ways. According to reports, the attendance was massive from the Haitian side.
The most basic ingredients were certainly the most popular in all of the markets: salami, potatoes, bananas, flour, rice, chicken and eggs. Listin Diario reports that the bi-national markets are islands of calm in a sea of turmoil...