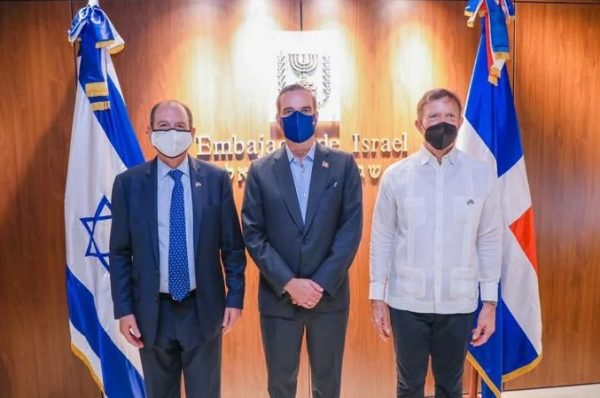 President Luis Abinader participated in the inauguration of the new offices of the Embassy of Israel in Santo Domingo. Israeli Ambassador Daniel Biran says US$1.5 million is invested in the new headquarters.
The Embassy is located in the Downtown Center shopping mall on Av. Núñez de Cáceres corner Av. Romulo Betancourt.
Ambassador Biran spoke of how the business climate in the Dominican Republic has attracted Israeli investment in the areas of water, agriculture, telemedicine, cybersecurity, and others.
Biran announced the construction of a trauma center in Cabarete, Puerto Plata. He said Israeli physicians will come to receive state of the art training there.
The diplomat commented that Israel's objective is to increase bilateral cooperation and continue strengthening the ties of friendship between the two nations.
Biran said that around 6,000...