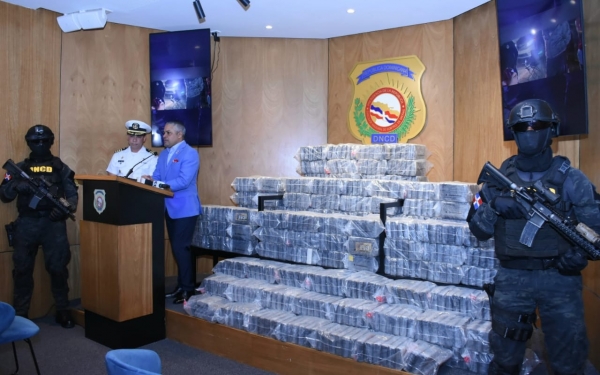 The National Drug Control Agency (DNCD) reported the seizing of 675 packages of a substance suspect to be 707 kilos of cocaine in a speed boat off San Pedro de Macoris. The speedboat had been followed in the around 12-hour operation as it made its way from South America.
This is the second largest cocaine shipment seized by sea so far this year.
Four men were arrested. The DNCD acted with the Armada (Navy), state intelligence agencies and the Attorney General Office. Three Dominicans and a Venezuelan were arrested – Tomas Santiago Luis, Victor Emilio Soto, Carlos Manuel Santana and Robert Morillo Velarde, respectively.
The DNCD reports it has seized more than 31 tons of different drugs since the change of authorities in August 2020.
From January to November 2021, almost 22 tons of cocaine, marijuana, crack, ecstasy and other controlled substances have been seized.
The...