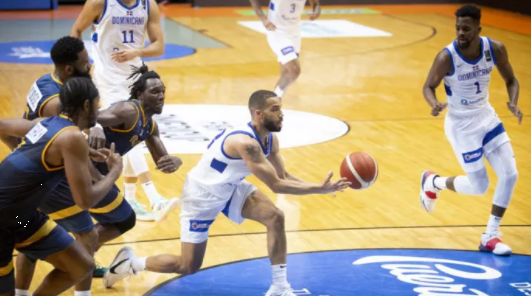 National basketball team coach Melvyn Lopez announced the 12-men roster for the first window of the FIBA Basketball World Cup championship set for Saturday, 28 November and Sunday, 29 November 2021. The matches are part of the first qualifying window for the Basketball World Cup 2023.
The 12 players are: team captain Victor Liz, Eloy Vargas, Gelvis Solano, Mike Torres, Andres Feliz, captain Victor Liz, Gerardo Suero, Adonys Henriquez, Brandone Francis, Sadiel Rojas, Juan Guerrero, Jonathan Araujo and Jeromy Rodriguez.
The Dominican Republic will play The US Virgin Islands on Sunday, 28 and Monday, 29 November.
The Dominican Republic plays in Group C with Bahamas, Canada and the US Virgin Islands.
The matches will be played at the Palacio de Deportes Virgilio Travieso Soto in the Juan Pablo Duarte Olympic Center in Santo Domingo. There will be matches at...