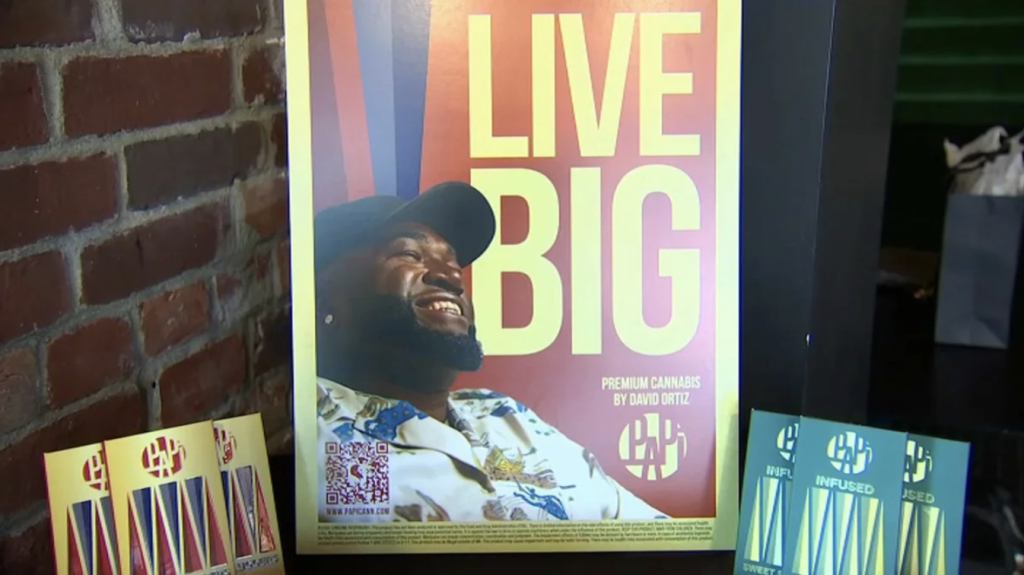 Shortly after his induction in the Cooperstown Baseball Hall of Fame, legendary David Ortiz (Big Papi) announced he is investing in cannabis. He announced a new line of cannabis products branded as Papi Cannabis.
Ortiz said he has partnered with Revolutionary Farms to create the new brand. The line includes products like Sweet Sluggers, and packages of pre-rolled blunts. He said this summer, other products will be launched, such as a vape cartridge, a chocolate edible made with fair trade Dominican chocolate, and a healing salve.
During the launching of the new line, the retired Boston Red Sox slugger said while he didn't use cannabis before he played, he thinks it's a great tool to deal with stress and physical pain. "Reality is that cannabis doesn't help in baseball, I don't think. You know what I'm saying, if you're talking about sports, you always gotta be speeding up, and...