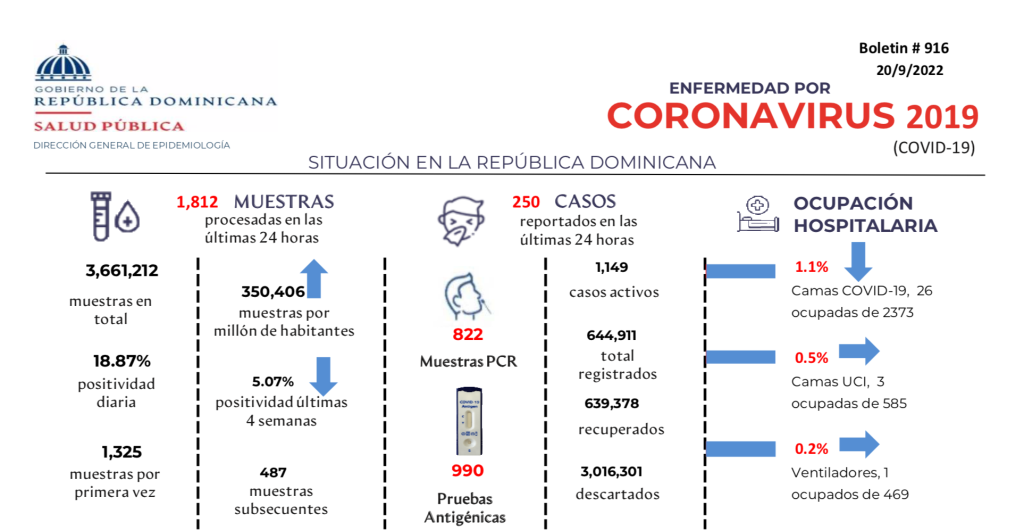 The number of Covid-19 cases for Bulletin #916 was 250, up from 211 on the previous day. The seven day average (confirmed lab-reported cases) has dropped to 250. The number of active cases is now at 1,149, up from 1,032 on the previous day, and 883 for the seven-day average.
The 24-hour positivity was 18.87%, down from the day before. The 4-week positivity rate is 5.07%, up from the day before.
The Ministry of Public Health recommends getting the third and fourth booster vaccines. The third booster is recommended for children from 12 years now that there have been outbreaks in private and public schools.
The fourth booster is available for those 18 years and older. The fourth booster can be applied four months after the third booster. It is recommended especially for those over 50 years of age and those with depressed immune systems.
The Pfizer vaccine is available for these boosters...