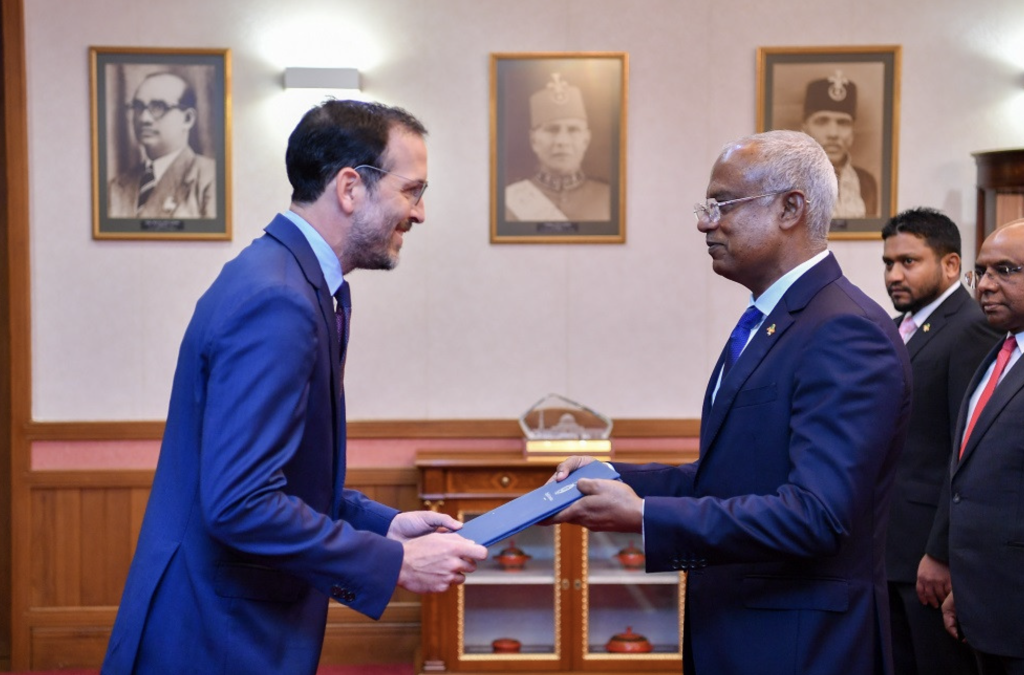 Ambassador David Emmanuel Puig Buchel presented his letter of credence to President Ibrahim Mohamed Solih of the Republic of Maldives on Tuesday, 22 November 2022 at a ceremony at the President's office.
The Maldives is an independent island country in the north-central Indian Ocean, about 600 km from the Indian mainland. The islands that make up the country extend more than 820 km from north to south and 130 km from east to west.
Afterwards, Solih met with Puig and discussed topics of mutual interest, including promoting sustainable tourism, environmental cooperation, and building disaster resilience.
The President also emphasized that the Maldives and the Dominican Republic have maintained 12 years of stable diplomatic relations.
Before concluding the meeting, the President and the Ambassador...