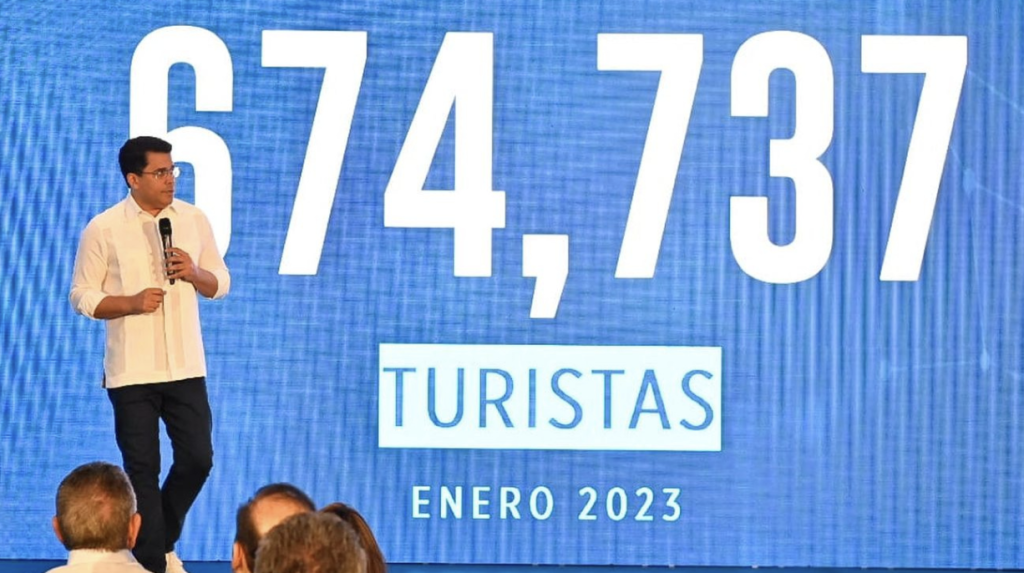 Tourism Minister David Collado announced the month was the best January in the history of the Dominican Republic, with almost one million visitors arriving.
Tourist arrivals were 948,582 visitors, for a 52% growth in arrivals through the country's airports and ports. Air arrivals were 674,737 tourists, up 27% compared to 2022. Sea arrivals, in turn, were 273,845, up 191% compared to 2022.
Deputy Minister of Tourism Jaqueline Mora explained that as far as cruises are concerned, January 2023 was the month with the highest arrival of cruise passengers in the country's history. The 273,000 cruise arrivals in January 2023 compared to the previous all-time high of 186,000 set in January 2017.
In terms of air visits, January 2023 saw an increase of 27% over the same month in 2022 and 13% over January 2019, with Punta Cana airport being the most used...