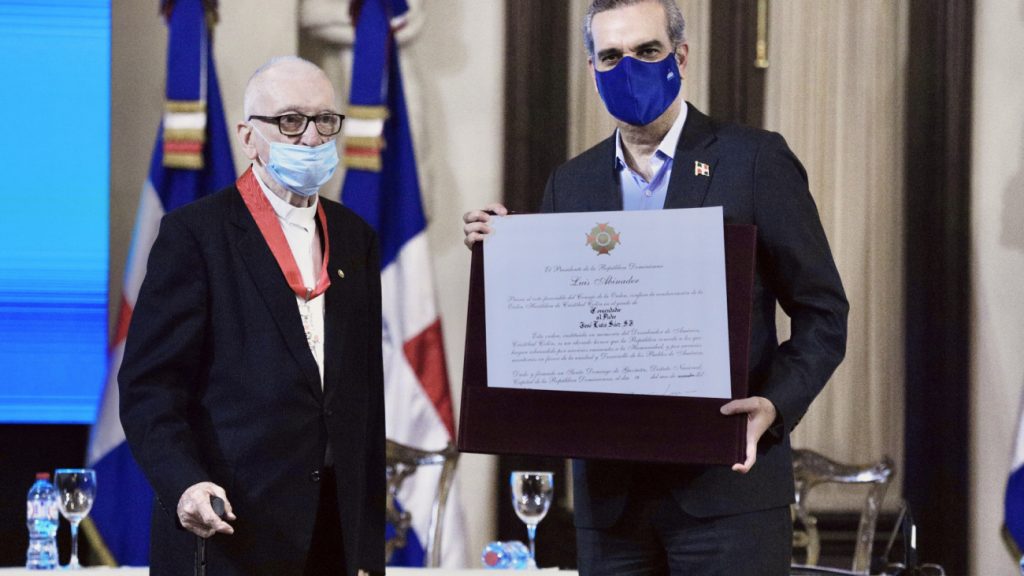 President Luis Abinader honored Father José Luis Sáez with the Heraldic Order of Christopher Columbus in the rank of Commander (Decree 734-21).
Father José Luis Sáez was born in Valencia, Spain, on 21 September 1937 and moved to Santo Domingo in 1954, where he resumed his studies to obtain a bachelor's degree in business in 1956. He then entered the recently opened Faculty of Economics and Finance at the University of Santo Domingo.
On 30 May 1967 he was naturalized as a Dominican. In 1970 he was ordained in the country as a priest of the Society of Jesus. For almost 15 years he was a professor of cultural history at St. Thomas Aquinas Seminary.
Since 1999, Father Sáez has been a full member of the Dominican Academy of History, where he has served as secretary.
The award on 18 November is his second from the Dominican government. On 31 March 1999...