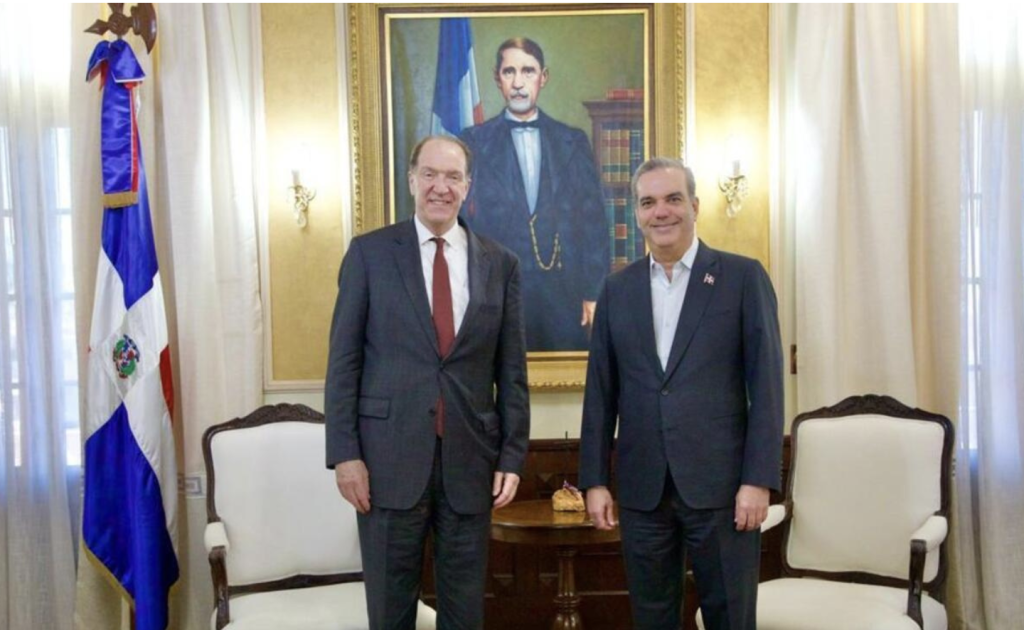 President Luis Abinader and cabinet members met the president of the World Bank, David Malpass at the Presidential Palace on 13 March 2023. Abinader said the visit is evidence of the confidence that international organizations have in the Dominican government and its management of the economy.
This is the first time that a World Bank president visits the Dominican Republic.
The Presidency reported that the World Bank has committed to redouble its efforts and expand its portfolio of support to the country in areas of vital importance such as water, health, waste management, land management and modernization of public administration.
Present at the meeting at the Presidential Palace were: Vice President Raquel Peña, Economy Minister Pavel Isa Contreras, Hacienda Minister José Vicente, Presidency Minister Joel Santos, Presidency Administrative Minister José...