The Team have been asked to post this on behalf of AAASosua.
The Independence Day Street Fair was a great success.
Held on the 27th February in Sosua by AAASosua as a major fundraiser for the Spay/Neuter Program. A special thanks needs to go to Patty and Kelly of Jolly Roger for all their effort without which it would not have happened. Thanks also to all the other people involved in the organisation and the volunteer helpers on the day. Many stall holders came from markets around the area and gave the street fair a great community feeling. Thank you all for coming!
Many visited the AAASosua publicity table and there were lots of photos of AAASosua activities over the last two years. In its Spay/Neuter Program it has neutered over 2000 animals in the Sosua, Charamicos and Cabarete areas in 2013/14.
There were many donors that gave prizes for the various games such as tombola and the childrens games. A display of their logos can be seen behind the publicity stand. Thank you for your donations!
AAASosua is continuing its Spay/Neuter Program in 2015 and will be announcing some clinics to be held at AAAS HQ soon.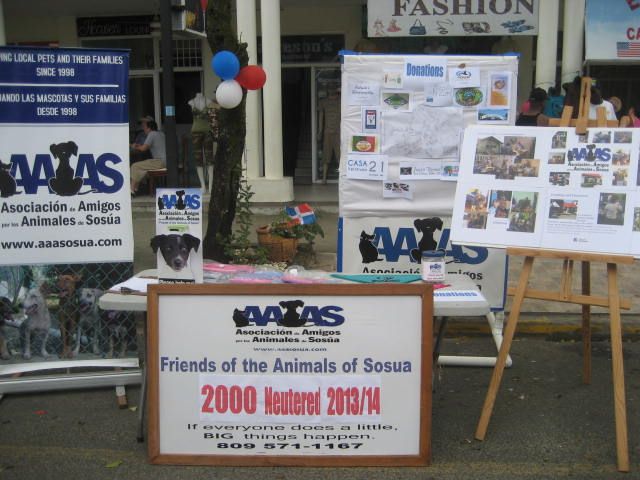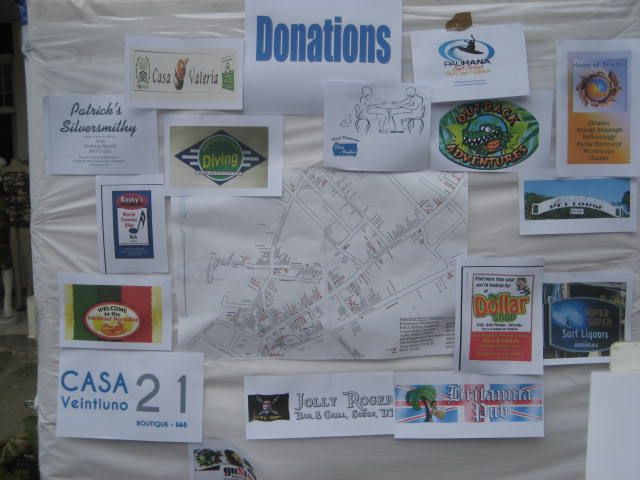 ############################
Olly and the Team
If you want to see more go to the Facebook page of AAASosua - aaassosua