Administrator
Staff member
Jan 9, 2009
20,828
2,422
113
computer translated:
HAITI: 15 passengers are held in another massive kidnapping in capital​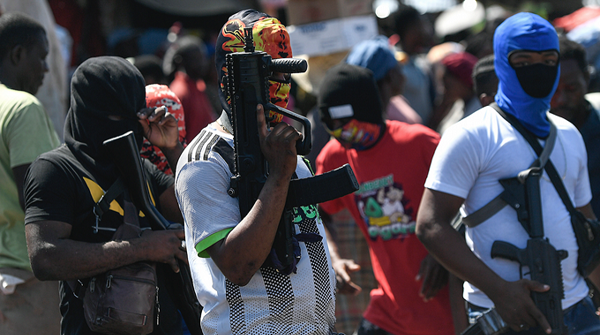 Port-au-Prince, Nov 23 (Prensa Latina) A total of 15 passengers on a bus that was traveling from the capital of Haiti to Port de Paix (northwest) were kidnapped today, without the claims of the captors being known so far.
The events occurred between the Bassin Bleu and Gros Morne areas, communes located northwest of Port-au-Prince, according to local media.
It is the second collective kidnapping so far in November, after on November 10 50 passengers were detained in Martissant, an area that has been under intense gang fire for months with the purpose of controlling the territory.
Some of the victims were stripped of their belongings and later released, and others had to wait until the next day, including a police officer.
In October the 400 Mawozo gang that operates in Croix des Bouquets kidnapped a group of missionaries made up of 16 Americans and a Canadian, and a month later only released two of them.
The organization Christian Aid Ministries, to which the religious belong, detailed that the youngest of those detained is only eight months old.
Insecurity has skyrocketed in Haiti in the last two years, and after the assassination of President Jovenel Moise in early July, the situation became critical.
Armed individuals arrested four oil truck drivers this month, exacerbating the fuel crisis that threatened to halt all activities in the country.
In this context, armed gangs are pressing for the resignation of Prime Minister Ariel Henry, whom they accuse of having links with Moise's assassins.