Jan 20, 2003
10,117
880
113
A few days ago it was published in the Dominican press that the Anti-Gang Unit of the National Police has reduced active gangs to a minimum and they continue to target, reduce and eliminate the few gangs that are still active. They say that between 2000 and 2008 there was a gsng problem that affected Dominican society, but the efforts of the Anti-Gang Unit of the National Police has been effective in capturing and destroying them.
Gang members are given psycological treatment and several educational programs that eventually gets them out of the gangs and reinsert them into society.
There is no connection between gangs in Central America and Dominican ones. The former have very different forms of acting than Dominican ones and have very different organizational structures and norms. Basically, Central American gangs are more violent, dangerous, and ruthless than Dominican ones. They are also more organized.
The Anti-Gang Unit also keeps track in various social media, because Dominican gangs often use them to attract new gang members, mainly teens. They keep track of all Dominican used social media and online forums. As soon a gang members are identified, the page gets subject to an investigation and then it's forced to shutdown.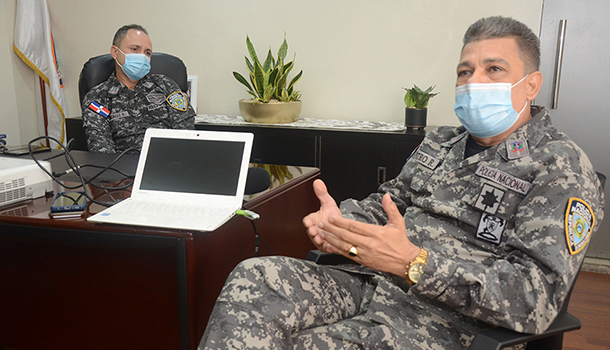 La Dirección de Antipandillas afirma que todavía existen grupos, aunque en menor cantidad que antes Aún quedan rastros "mínimos" de pandillas en el país, especialmente en Haina, Villa Mella y la provincia Santiago, según un informe suministrado a elCaribe, por la Dirección de la Policía...

www.cachicha.com