Pro-Bono Demolition Hobbyist
Jul 24, 2004
40,964
922
113
First of all, thanks to AZB/Aftab for his sage advice in another thread about inverters made in the DR. He was spot on.
Inverters are as much of life in the DR as a car is. You simply cannot exist in any modern fashion without one.
There has been much discussion on brands of inverters and whether the imports are superior to the ones made in the DR. The discussion is certainly important because the imports-Trace being the #1 brand-are significantly more expensive than the Dominican brands.
And since we've been having ongoing problems with the 1.5kw already in our house, I did my homework and wanted to offer some insight into what I have learned from engineers, what I have found about the Dominican brands and some insight into our recent purchase.
1.5kw isn't diddly if you want continuous power to most appliances in your abode. We want to run everything but the bedroom a/c, the water pump and the water heater. We have considerable computer and tech equipment but no plasma TV's or heart/brain monitors. A quick calculation showed that a 2.4kw would suffice; but because the price differential between a 2.4 and 3.6 was very minor, a few hunders pesos, we opted for the larger. We chose a 3.6kw with 24 volt input (called a 3624 in the inverter world, a 2.4 with 12 volt input is a 2412, etc.)
5 years ago there may have been a need for a pure sine wave inverter on sensitive electrical equipment. But not so much any more. Laptops already have an ac/dc adapter and modern power supplies with most (not all) modern appliances (including TV's and audio equipment) don't really rerquire it-nice, but not necessary. A check with two electrical engineer friends, both geeks, one a trusted Dominican family member, led me to refining our requirements to a good modified sine wave unit. One reason is that the pure sine wave units can be three times the price of a mod. sine wave unit. Anecdotally, the Dominican engineer, an experienced tech supervisor at Codetel in the DSL division, said he hasn't seen damage to equipment because of a bad inverter in several years and that there is more danger in the surges from the sudden power-on than from inverters. Makes sense.
So I went researching, looking for the best quality and function at the most reasonable cost.
I found that one company makes MOST of the circuit boards in both Trace as well as several Dominican brands of inverters. The circuit board is the heart of an inverter, period. With that info, we eliminated Trace based on the significantly higher cost. Don't get me wrong, no doubt they make a quality, top-shelf unit. But we wanted to find comparable quality at much better prices. So we went researching Dominican inverters.
And this is where things got interesting.
As AZB pointed out, all Dominican inverters are NOT created equally. I give you a perfect example, our old 1.5kw unit: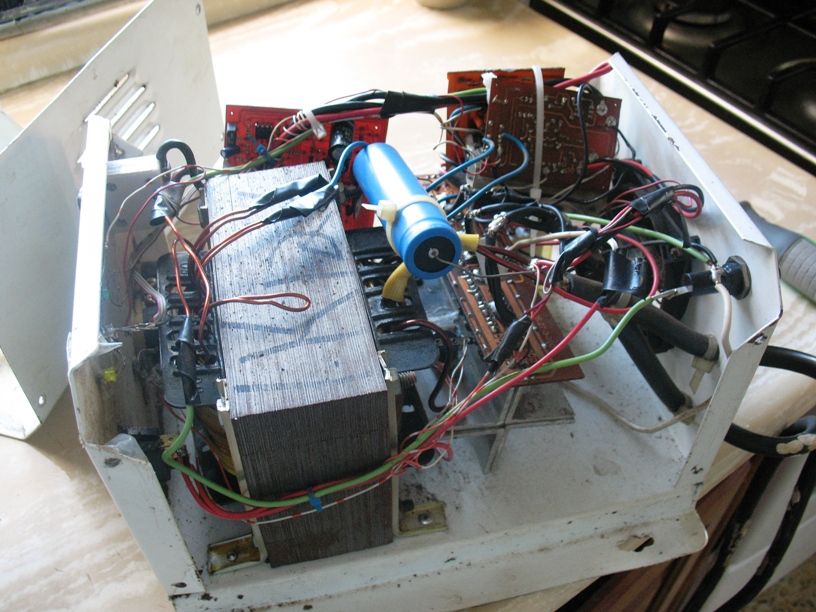 Our electrician, an actual pro who knows his stuff, says it's very typical. It's a mishmash of cobbled together components and hand-made bad circuit boards with solder joints from hell. These are cheapcheapcheap...and are in many Dominican homes. I suspect these are the type that will fry sensitive electronics. I can tell you the quality of power coming from that unit was just aweful.
There are many local inverter companies who offer different private labeled Dominican made inverters and some who sell Chinese imports. But we chose to investigate manufacturers who sell them directly. The rationale was knowledge of the units and direct parts and service support especially under the warranty period.
One brand we heard mentioned often was ProTrace made by Inverluz in Moca. I posted a promotional video about them in another thread. When we called the factory the representatives were very helpful and ready with technical specifications. We found they produce two lines: ProTrace, still somewhat analog, and Wave, all digital. The price differential was about 35%.
They have a store with a display in Santiago on Padre Las Casas between Bartolo Colon and Estrella Sadala, a couple of blocks from Sadala. The store is "MegaTone".
Again, the store personell were very helpful, knowledgeable and were clearly proud of their product. They allowed me to take all the pictures I wanted.
This is their circuit board, the heart of their system. The white box shows the controls, adapters and diagnostic lights you see on the outside of the unit: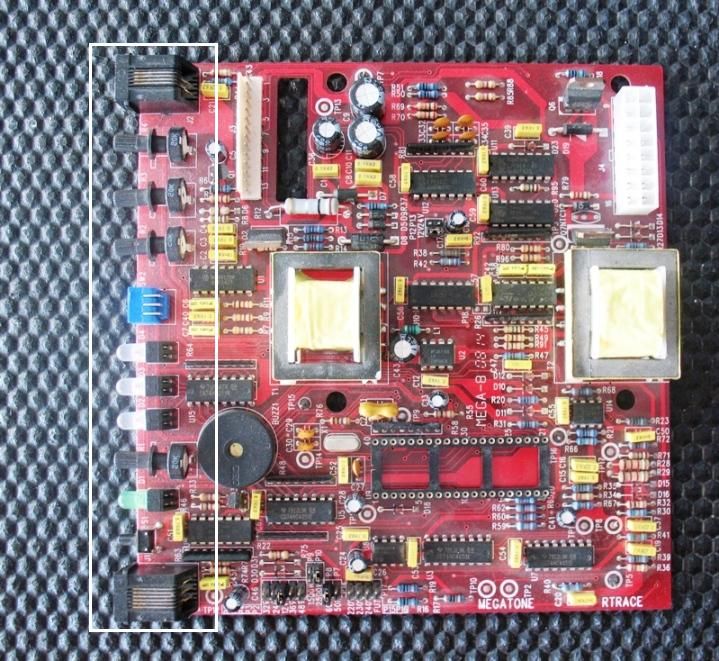 A display of some of their units: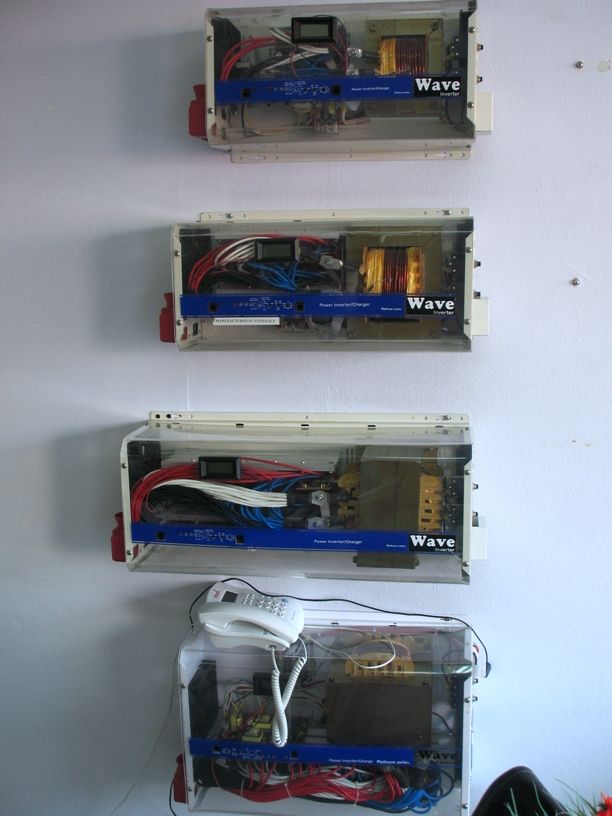 This is a see-through 36/24 unit to show the quality of construction: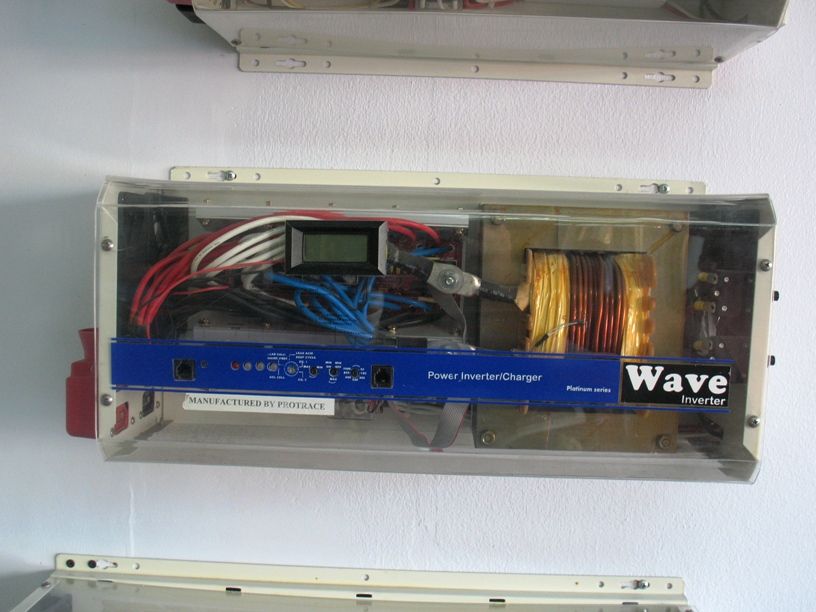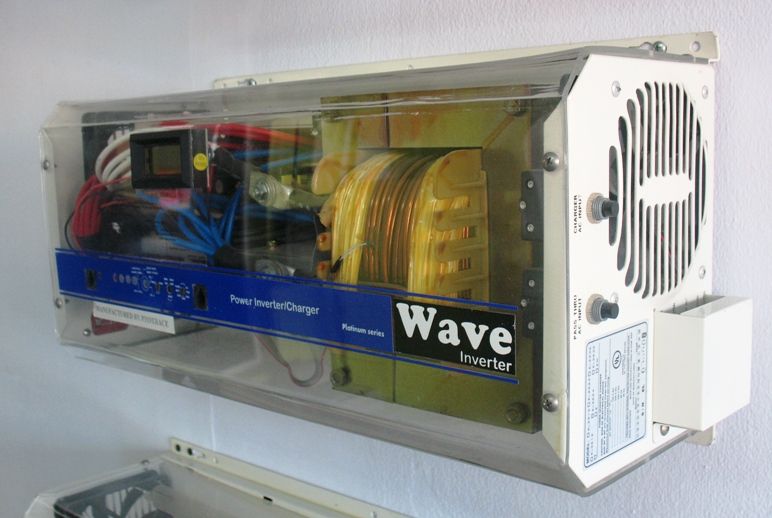 The 3624 unit no longer has the external voltage meter. The cost, with a 2 year full warranty, is $RD16,000 (which includes a $RD800 discount). We also purchased 4 220ah U.S. Batterys @ $RD3500 ea. with a 15 month full warranty/9 month prorated warranty. So the total cost of a quality inverter and batteries was $RD30,000. Not bad at all.
I might add that Inverluz also makes pure sine wave inverters in their Wave line. The price for a 4024 is $RD53,000.
We had the unit installed by our electrician here in Jarabacoa. He commented on the quality. Installation was a snap and the unit has worked perfectly. Good thing, because the power from Edenorte has just sucked recently.
There are also other solid Dominican brands out there. Inverluz is just one.
One more important note: an inverter can act as a surge suppresser and short curcuit preventer
ONLY IF
the house electrical system is grounded. Many if not most in the DR are NOT grounded. Ours wasn't. It is now. We ad it done with the inverter installation...at a total cost of $RD2000 including the 4' long 5/8" thick copper rod. Make sure your house is grounded!
Again, thanks AZB. And special thanks to Waytogo and Chip. Team effort. Hope y'all found clearing up the mystery of Dominican inverters helpful.