Jan 20, 2003
11,200
1,779
113
Participants must be Dominican immigrants in countries other than the Dominican Republic. Only those that apply or are suggested will be taken into account.
More info:
www.premioemigrantedominicano.gob.do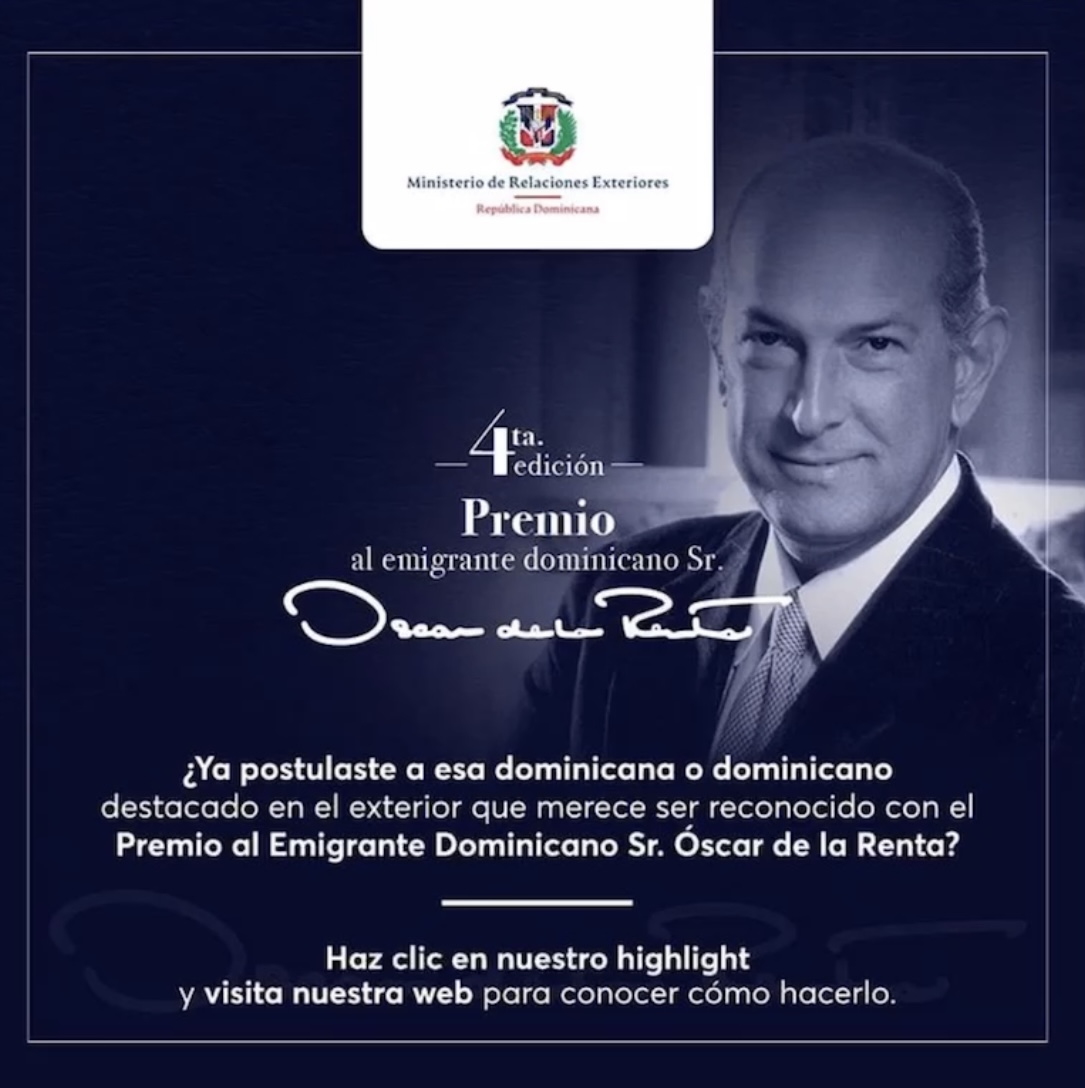 These were the Dominican emigrants recognized during the previous Premio al Emigrante Dominicano Sr Óscar de la Renta. This took place in the Teatro Nacional Eduardo Brito (Sala Carlos Piantini) in Santo Domingo.