The two weeks I spent in the DR were the most rewarding I?ve had in a long time. The first week I spent in Santiago where I visited with the families of 2 boys whom I sponsor through Children?s International. I?ve already posted concerning these visits with pics in the Central section along with pics of Santiago itself. Meeting these kids and their families was the highlight of my entire trip but my second week, spent in Cabarete was filled with enjoyment as well. Even though I was staying at one of the AI resorts (Viva Tangerine), I didn?t spend my entire time at the resort because I had rented a car and wanted to see some of the country.
On Sunday, June 15, I ventured out along hwy 5 down the coast and to Samana. This is a very scenic drive.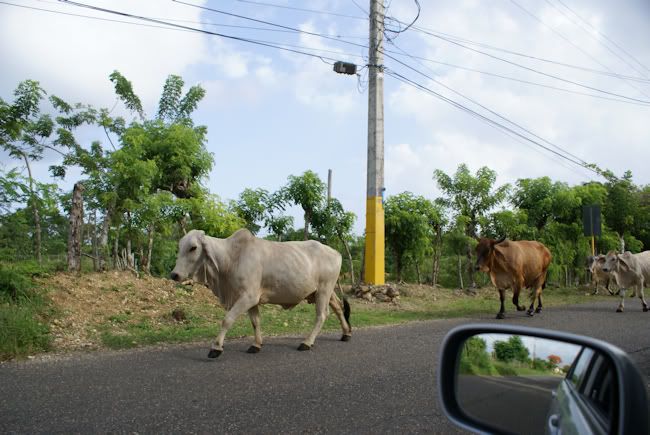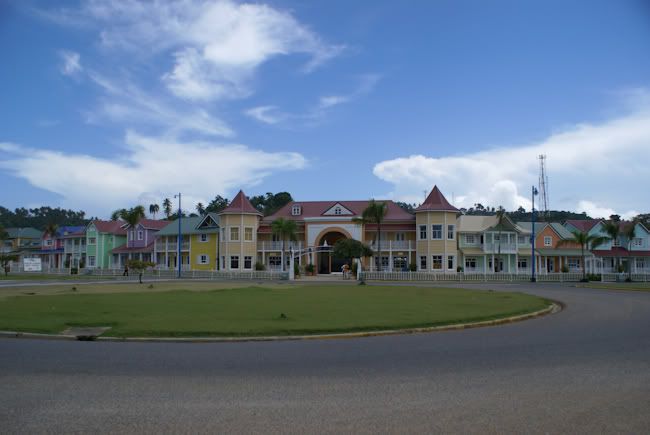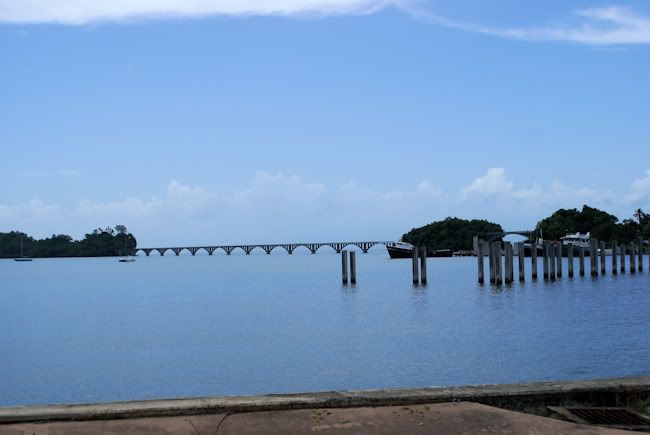 On the return trip, after hitting several pot holes along the way, my front right tire blew! In over 40 years of driving I had never changed a tire and as luck would have it I didn?t have to this time either because the very first vehicle coming along was a guy in a lexus who stopped and insisted on changing the tire for me. I couldn?t help think that had I been back in Canada, this would never have happened. I even offered to pay him for his assistance, but he refused.
The following day I decided to visit Rocky?s Bar and try his famous ribs. Without a doubt these are definitely the best I?ve ever had and I?m glad I ordered 9! I didn?t plan on staying long there but as it turned out I met Anne, who had just arrived from Boston and ended up at Rocky?s because of some confusion concerning her rental of one of his condos. While waiting for Marco to arrive, we got to talking and I learned that she was coming to the DR for several weeks to start a summer program for kids in one of the schools in Cabarete. The day happened to be my birthday and turned out better than I expected.
On the Tuesday, I headed into Puerto Plata to see some of the sights there including the central square, the fort, the Brugal Rum factory, the Amber Museum and took the cable car ride up the mountain.
Robin