This past weekend we decided to try out the new highway to Samana and were extremely impressed. After last month's cries of "No way will it be ready!", we were expecting some difficult patches, but boy, they must have done some serious work in the past few weeks! The whole road from south to north was paved, with lines marked and catseyes, road signage and barriers in place.
There was one small detour where a bridge (over the River Yuna???) was still being built, but even the detour route had recently been paved and signposted. It was very easy driving, unlike anywhere else in the country, and those who like to stretch their car's legs would be very pleased. On the way up it took 1hr 10mins from Autopista Las Americas to the Nagua-Sanchez road, and on the way back, despite heavy rains and slow traffic all the way, it still only took 2 and half hours from Las Terrenas all the way to central Santo Domingo.
There was a call for photos, so I took advantage of my passenger seat position to snap a few.
This was taken just after passing the first toll plaza. Most of the first section is very straight.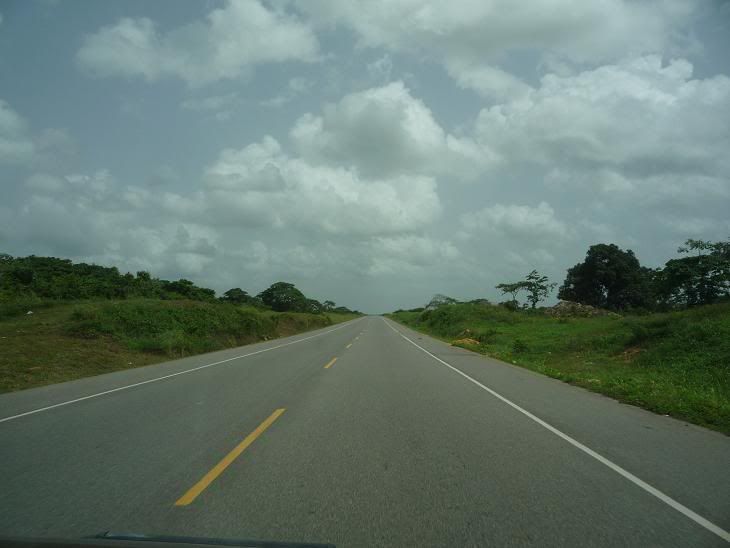 The second toll plaza and list of tariffs.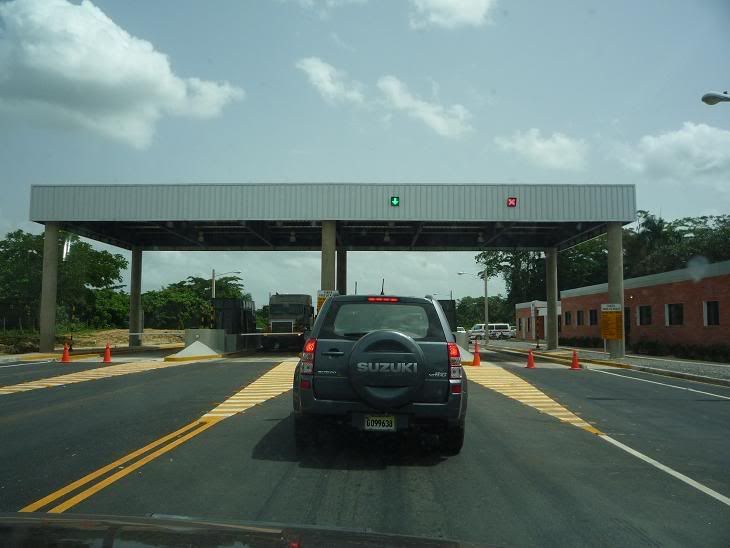 Going through a palm plantation.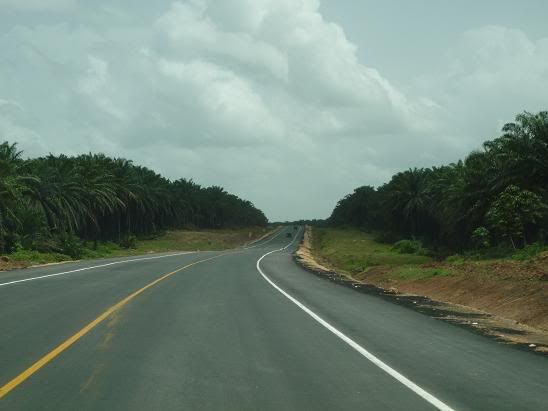 Going further north, much of the road has been cut through the rock.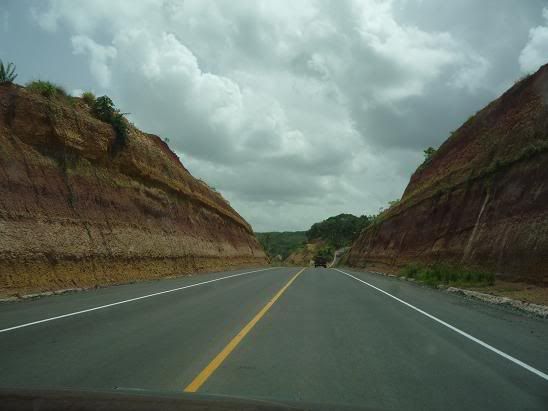 There were still a few places where they were working on laying the tarmac on the sides of the road, but it didn't impede traffic.