Pro-Bono Demolition Hobbyist
Jul 24, 2004
40,966
920
113
All the avocado and guacamole talk got me thinking about an easy guacamole recipe. I like easy and good. You can try this at home, kids.
I made some last avocado harvest and took pics. I'll be making a TON more this season.
1) Go pick two good avocados and a couple of lemons/limes (here they are a cross breed about the same).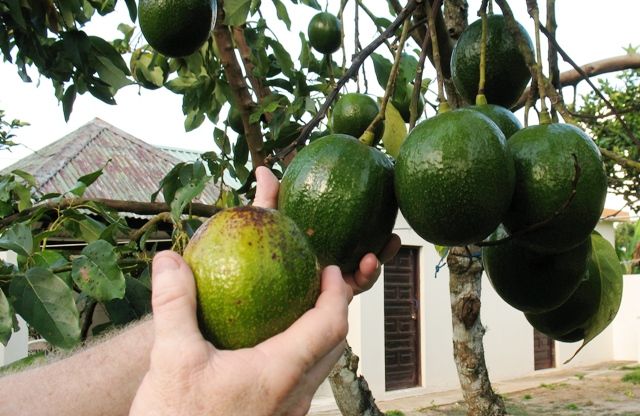 2) Cut them, scoop the flesh and smash it.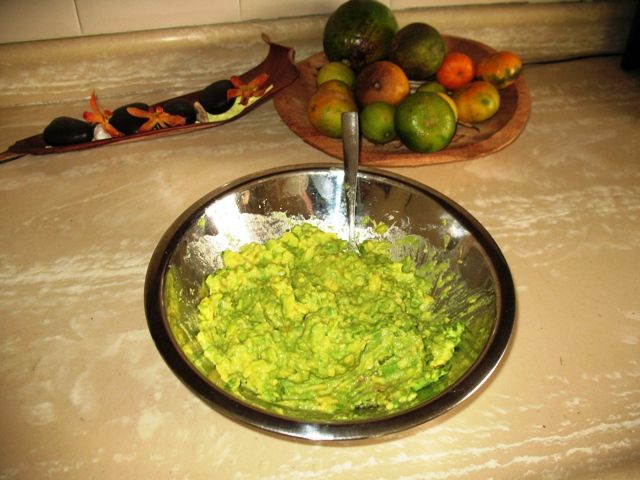 3) Add 2+/- tbs. fresh lime juice.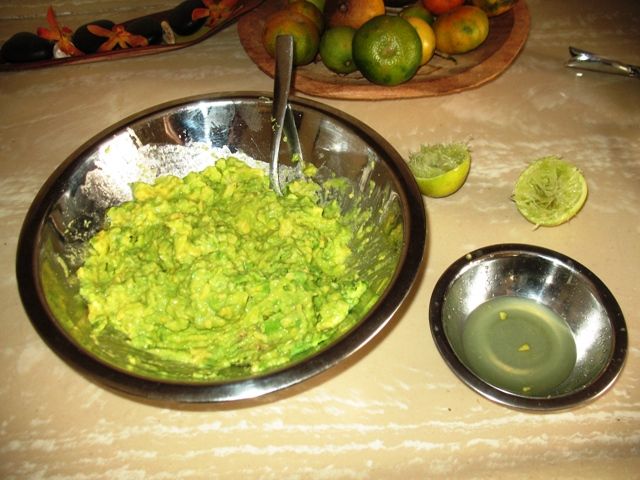 4) Add some chopped jalepenos to taste. Alida (like most Dominicans) doesn't like spicy so I used just 2 big slices.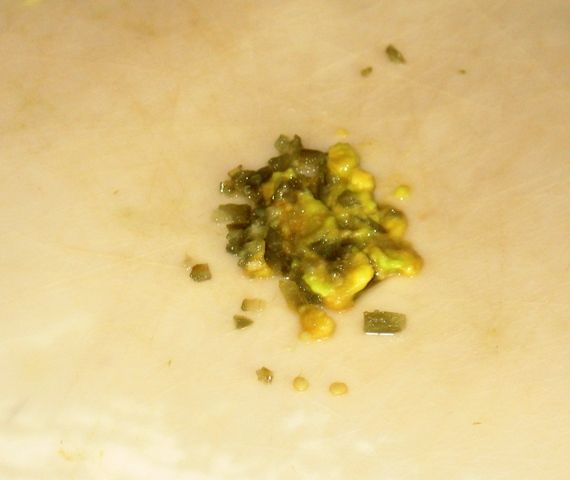 5) Add 1/2 cup chunky salsa (I used Tostinos, readily available, medium), 1 tsp. ea. of salt and prepared cilantro. I forgot to take a pic (sorry...)
6) Add 1/2 cup finely chopped red onion.
7) Stir well.
And, voila:
EXCELLENT, easy guacamole!
Enjoy!