Dec 26, 2003
4,556
501
113
What Spanish books are you reading or hope to read this year?
I have a few in mind that I hope to read which I will post later on. However, there is one children's book that I am curious about. It's Amelia Vega's new release. It's based on the daily life of her oldest son. The book is not available online but I am interested in reading it.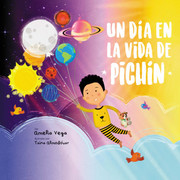 I find children's literature great to read. It is important to encourage children to read at an early age. Most of the renowned authors of Spanish literature don't have a children's collection so it's good to see Amelia Vega produce a children's book.
I am reading a book right now and once I finish it I will make a list of what I hope to read in 2020. It will include one book by Mario Vargas Llosa and one by Isabel Allende.
-MP.