Administrator
Staff member
Jan 9, 2009
20,365
1,752
113
Anyone know him? RIP
computer translated, photo in article
PUERTO PLATA: Swiss tourist found dead in a hotel in Sosúa​
PUERTO PLATA.-
The authorities are investigating the strange death of a Swiss tourist, whose corpse was found rotten inside a room in a hotel in the tourist town of Sosúa.
He was identified as Gähles Thomas, 35, who arrived in the country on January 31 and was a native of the city of St. Gallen, which is the economic and cultural center of the eastern region of Switzerland.
Thomas was found under one of the beds in the room where he was staying, with the sleeve of a sweater tied around his neck and it is speculated that he may have committed suicide.
Police officers, a prosecutor and the medical examiner appeared at the scene, who certified that the foreigner was approximately 72 hours dead, for which the lifeless body was sent to the National Institute of Forensic Sciences (INACIF) to perform an autopsy.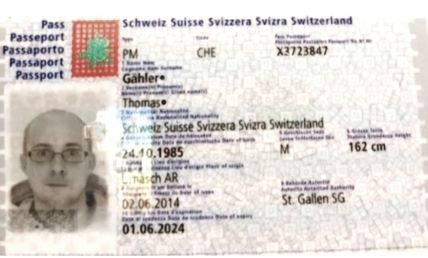 PUERTO PLATA.- Las autoridades investigan la muerte extraña de un turista suizo, cuyo cadáver fue encontrado putrefacto dentro de una habitación en un hotel
almomento.net