Honorificabilitudinitatibus
Apr 4, 2002
13,998
184
0
108
Yes..... GOBLINS !
We've dealt with Windows Vista Gremlins in
http://www.dr1.com/forums/living/67055-new-laptops-vista.html
and managed to modify Vista into a friendlier XP-like operating system.
Some of us make our living with our puters and have no choice but to have a good functioning machine to do so.
If the Vista Goblins gobble up so much hard drive space that our puters slow down to a crawl, then we need to overcome and vanquish this problem.
Here we have a perfect example of how Vista gobbles up hard drive space.
When you open "My Computer", then right click on your "C" drive and go to "properties".
And you see 48.8 gigs of used hard drive space, when in fact, you have hardly nothing on your hard drive, as demonstrated in the following pix.
You open the "C" drive by double clicking on it, select all the items shown, then right click on them for "properties", and the property page clearly shows that you are only really using 18.7 gigs.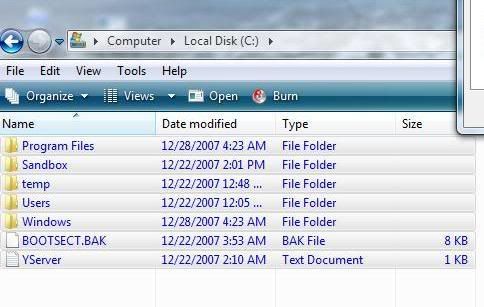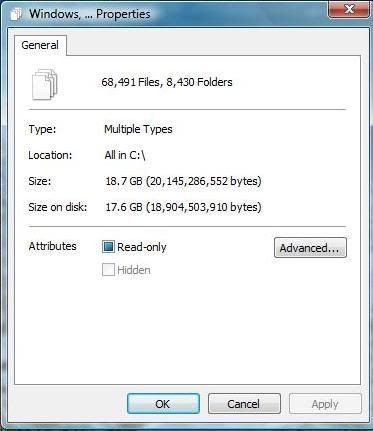 30 gigs, gobbled up to where?????????????????????
So you go onto Google and research the problem, only to discover that several people are complaining about this problem, and you find nothing but dummy replies, suggesting things like emptying the trash bin, cleaning up your temp files, etc.
So even the computer geeks have no solution to this problem?
What happens with time, as you do start to load your hard drive with pix, video, audio, documents, etc?
Are puters, after all, not designed to store all our data?
Do we not buy puters with giant size hard drives for that very purpose, knowing full well that when a hard drive gets below 50% free space, the whole puter slows down?
We know we never had this problem with XP, at least not in these proportions.
An unaccountable few gigs is one thing when you have a big hard drive, but when it gets into double digit gigs, it's time to address the problem.
So........
Has anyone with Vista noticed this?
Has anyone done as explained above, only to discover a huge disparity between the space that you are really using on your hard drive vs what your puter is saying you are using?
Does anyone want the solution?
If so, I will post it here, with accompanying pix and the detailed procedures.