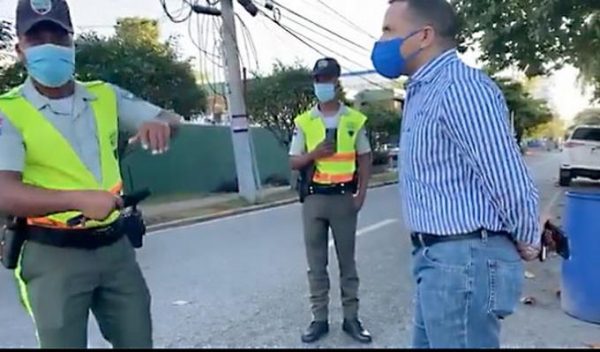 A video showing a general ordering traffic police agents first to salute him when these requested he remove his vehicle from where it was wrongly parked went viral on Tuesday, 29 December 2020. It was about General Jose Manuel Frias Rodriguez and traffic police (Digesett) agents who asked him to remove his vehicle from a bicycle path at the avenues Pedro Henríquez Ureña and Máximo Gómez.
The Ministry of Defense and the National Police appointed a commission to investigate the case.
Journalist Altagracia Salazar says police nor traffic police do not have to make the military salute to a general. She said they are civilians and not under military regime.
Journalist Marino Zapete tweeted the general is a former chief of the Presidential Guard and former chief of the Tourism Police during the Leonel Fernandez government and "did not learn manners."
N Digital writes about the difficult task the Police has in getting people to fulfill the laws.
El Dia
Listin Diario
Listin Diario
El Caribe
N Digital

30 December 2020