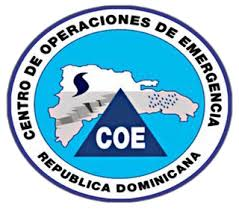 The Center for Emergency Operations (COE) has released its numbers for the 2020-2021 holiday period. The COE launched Phase 1 of its "Commitment to Life 2020-2021" operation on 23 December. This phase ended on Christmas evening at 6pm. During this phase, there were 18 fatalities reported, of which there were 11 traffic fatalities, possibly a modern-time record for the fewest traffic fatalities. As usual, some 80% of the accidents involved motorcycles.
The second phase of Operation Commitment to Life covered the period from 2pm on 30 December until 6pm on New Year's Day. During this timeframe, there were only five vehicular deaths and another nine from other causes. Again these are new lows for the period. A total of 16 traffic fatalities together with 17 other deaths, while important, is much less than the deaths of former years when as many as 40 persons have died in traffic accidents, just over the Christmas holiday.
The Commitment to Life Operation was enhanced by the restrictions in place to reduce the spread of the Covid-19 virus.
Read more in Spanish:
Listin Diario
Diario Libre
Listin Diario
Listin Diario
Hoy
3 January 2021