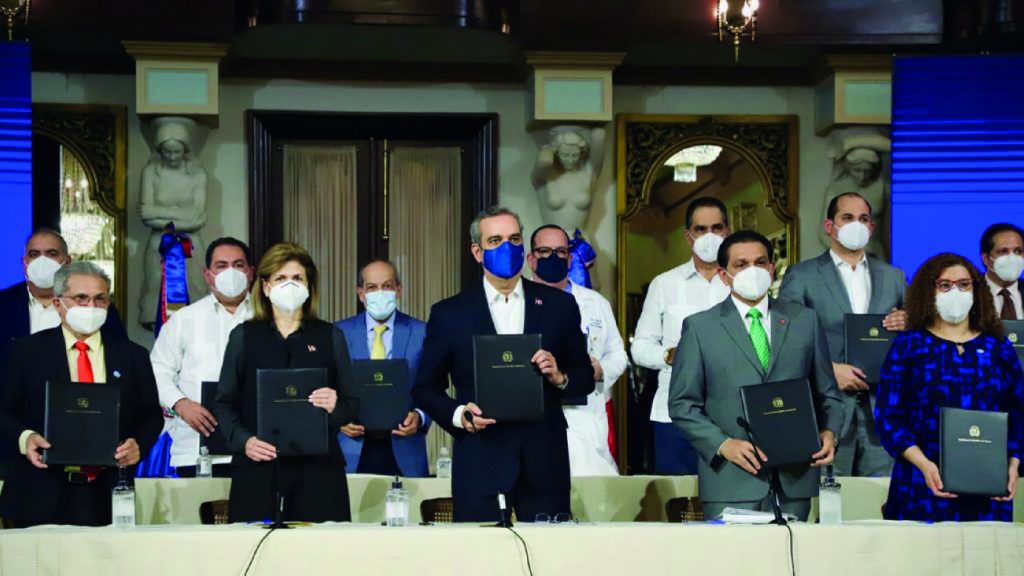 Public Health Minister Daniel Rivera announced on Wednesday, 30 June 2021 that as of 1 July the Pfizer booster dose will begin to be applied. Those vaccinated with Sinovac and AstraZeneca vaccines in the Dominican Republic are eligible for the third free jab. Getting the booster shot is voluntary. President Luis Abinader was present in the press conference when Dr. Rivera made the announcement at the Presidential Palace.
Prior to making the announcement, the Abinader administration Health Cabinet had met with the Dominican Medical Association and medical societies. The Pan American Health Organization has recommended the Dominican Republic complete the two doses of vaccine before starting with the booster.
Dr. Rivera said the booster would be available immediately for health care workers and for those suffering comorbidities that have already received the second dose of the Sinovac at least four weeks ago. Those who have received a full dose of two AstraZeneca vaccines are eligible for a Pfizer jab after 12 weeks.
The government says it has 4 million Sinovac or AstraZeneca vaccines in inventory for those needing the first or second dose. The country has been receiving upwards of 200,000 Pfizer vaccines every Friday. 2,827,967 persons have received two doses of vaccine in the country and are now eligible for the third vaccine.
Apparently the government is hopeful the shipments of vaccines will arrive in time for all interested to get the booster shot. The Dominican government has ordered many times over its need for vaccination.
Read more in Spanish:
El Caribe
30 June 2021