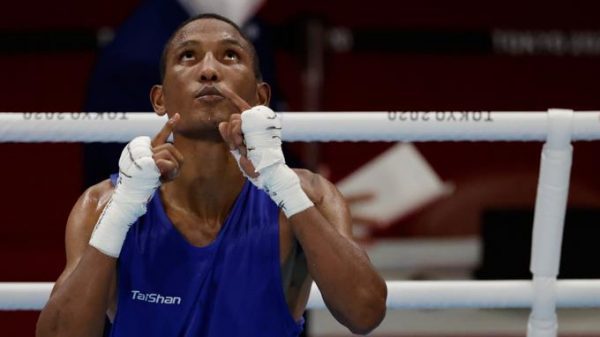 Dominican athletes competing in boxing, Alexy de la Cruz, Leonel de los Santos and Maria Moronta advanced in the Olympics. Competitors in rowing and taekwondo were eliminated in their events. Josue Dominguez ended 39th of 47 in 100 breaststroke will compete in the 200 breaststroke on Wednesday. Crystal Lara finished 35th of 41 competitors in 50 m backstroke. In equestrian, Yvonne Losos ranked 22nd, failing to meet the 18 competitors cut to pass to the next round in dressage.
The Dominican senior volleyball team lost to Serbia in the opening round but has yet to play Brazil, South Korea, Kenya and Japan in the first round.
Dominican weightlifters Luis Garcia (Men's – 61 kg) and Beatriz Pirón (Women's 49 kg) placed eighth in their events.
Baseball starts on 28 July 2021.
Follow the Dominican performance at
Wikipedia
26 July 2021