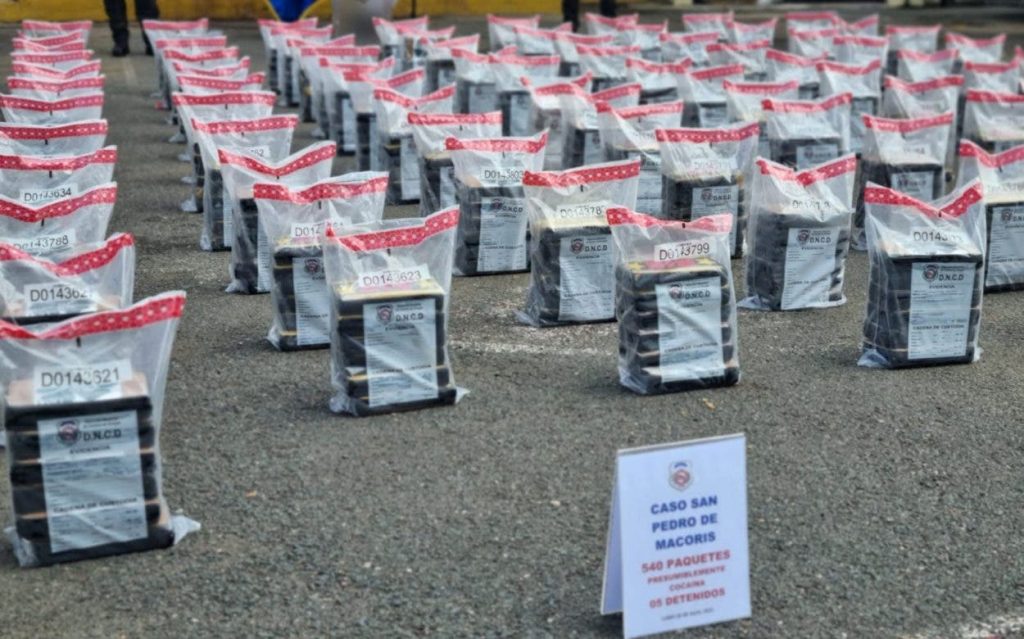 Following an intelligence operation, the National Drug Control Agency (DNCD) reports seizing a suspect cargo of 540 kilos of cocaine from a boat that had arrived from South America. Five Venezuelans were arrested. The suspect cocaine was in 23 packs inside the speed boat inspected off the southeastern coast of San Pedro de Macorís.
Units of the National Drug Control Agency (DNCD), the Dominican Navy, the Air Force, and the Public Prosecution Office (Attorney General Office) participated.
A DNCD note explains the drug control units deployed an extensive aerial, maritime and land operation off San Pedro de Macoris, when the speed boat was detained. On board were the 540 packages of a substance presumed to be cocaine, and two bales of a vegetable, presumably marijuana.
Venezuelans were apprehended on board and sent to jail at the DNCD headquarters. The names of these have not been shared.
The drugs were sent to the National Forensic Sciences Institute for verification.
The DNCD continues to break new records for drugs seized. Only two weeks ago the US Embassy charge d'affaires, Robert Thomas had remarked that so far in 2021 more than 8,165 kilograms of cocaine had been seized, with market value of US$245 million.
Read more in Spanish:
El Nacional
27 July 2021