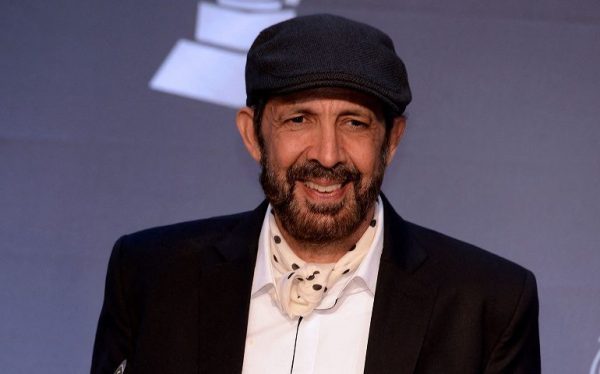 Juan Luis Guerra shared honors with Camilo of Colombia as the big winners at the 22nd Latin Grammy Awards on 18 November 2021 at Las Vegas' MGM Grand Garden Arena. Both Latin artists won four awards. And Juan Luis Guerra was the song writer of one of Camilo's awards. The ceremony recognized outstanding Latin music that was released between 1 June 2020 and 31 May 2021.
Guerra now has 24 Latin Grammy wins and 40 total nominations to date. His first win was in 2000.
Juan Luis Guerra won:
Best Traditional Pop Vocal Album: "Privé," Juan Luis Guerra
Best Arrangement: "Ojalá Que Llueva Café (Versión Privé)," Juan Luis Guerra, arranger (Juan Luis Guerra)
Best Long Form Music Video: "Entre Mar Y Palmeras," Juan Luis Guerra
Best Tropical Song of the Year
"Dios Así Lo Quiso," Camilo, David Julca, Jonathan Julca, Yasmil Marrufo and Ricardo Montaner, songwriters (Ricardo Montaner and Juan Luis Guerra)
Dominican merengue singer, Sergio Vargas won the Latin Grammy for Best Merengue/Bachata Album with his "Es Merengue ¿Algún Problema?." This is Sergio Vargas's first Latin Grammy. He highlighted when receiving his award that after 35 years of career, he proudly accepts the award. He spoke of the need for global support for Haiti.
On the day before, off the main stage, merengue singer Milly Quezada received a Latin Grammy for Musical Excellence throughout her career.
Read more:
Diario Libre
CNN
DR1

19 November 2021