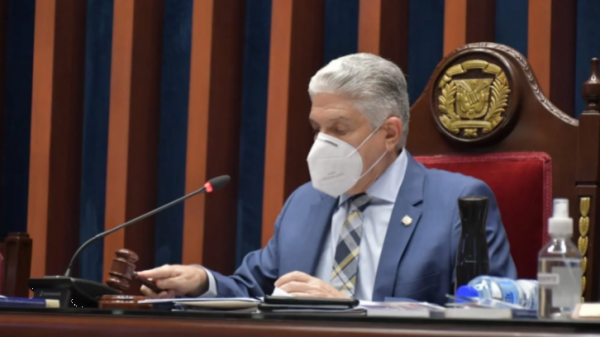 The second reading of the controversial Penal Code passed in the Senate and 24 out of 29 senators voted for its approval and that the bill be sent to the Chamber of Deputies.
Among the controversial issues is creating a privileged military court, the rejection of the including of the three grounds for exceptions to the ban on abortions, the inclusion of a clause that allows government corruption crimes to expire in 20 years, among other issues.
Senators Antonio Taveras (PRM-Santo Domingo), Faride Raful (PRM-National District), Iván Lorenzo (PLD-Elías Piña), Bautista Rojas Gómez (FP-Hermanas Mirabal) and Melania Salvador (PRM-Baoruco) did not vote in favor.
Yván Lorenzo, spokesman for the Senate's Dominican Liberation Party (PLD), said the country is still in the past by legislating for the criminalizing of abortion in the recently approved bill.
Meanwhile, Ramón Rogelio Genao (PRSC-La Vega) spoke up in favor saying that the Penal Code passed in the Senate "is a great step forward in Dominican criminal law."
The bill needs to be submitted to the Chamber of Deputies and if no changes are made to the bill it would then be submitted to the Presidency for enacting into law. If changes are made, it would need to return to the Senate for approval again. The President can also veto the bill once it passes in Congress.
Read more in Spanish:
El Dia
Diario Libre
24 November 2021