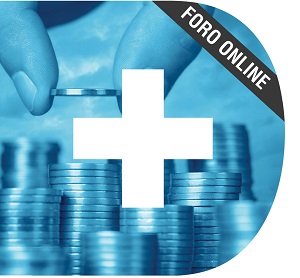 The Swiss-Dominican Chamber of Commerce and Tourism (CCTDS) is inviting to a webinar on the opportunities and challenges for economic recovery in the Dominican Republic — Think Economics.
"The global economy is not synchronized with the pandemic, restrictions and recovery. Factories in western economies are eager to source products that traditionally have come from Asia, but Asia is still in the midst of closures and restrictions related to the coronavirus. Meanwhile, global labor shortages, often as a result of people dropping out of the workforce during the pandemic, are putting more obstacles in the way of producers and shippers," says Gaetan Bucher, president of the CCTDS.
In addition, the specialists will look into the growth forecasts for the Dominican Republic. The analysts will look into the strengthening of public-private alliances, the stats of the tourism sector in October, the revaluation of the peso compared to the dollar, and the positive consequences of US President Biden's package of measures and its impact on remittances and tourism in the Dominican Republic.
Bucher says the analysts will discuss the growth forecast for the Dominican banking sector. Also, they will look into the recovery of private spending and domestic tourism, favored by the relaxation of restrictions. The discussions will give statistics on the increasing investments in machinery and equipment. Likewise, there will be insights into the implementation of large investments in Public-Private Partnership modality and its impact on the Dominican economy.
The specialists will also discuss renewable energies and the country's commitment and proposals to reduce the emission of greenhouse gases.
The organizers say that Alejandro Fernández Whipple, Superintendent of the Superintendency of Banks will participate. Also, Raúl Ovalle, managing partner of Analytica; Steven Puig, CEO of Banco BHD León; José Sánchez-Fung, Ambassador of the Dominican Republic in Switzerland; Rita Hämmerli-Weschke of the Swiss Ministry of Foreign Relations.
25 November 2021