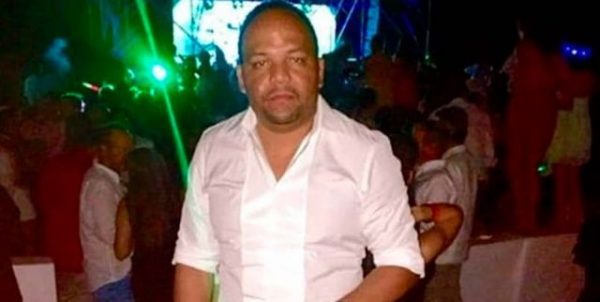 Dominican Cesar Emilio Peralta (alias El Abusador) entered a not guilty plea in a Puerto Rico federal court. Peralta had been arrested in Cartagena by the Colombian National Police on 2 December 2019. After being deported to Puerto Rico from Colombia, he appeared in court in Puerto Rico on Thursday, 23 December and pleaded not guilty to the drug trafficking charges, as reported in El Nuevo Dia.
Peralta is described as one of the most powerful drug lords in the Latin American region.
As reported in El Dia, Peralta's arraignment comes just weeks after an alleged accomplice, known as "Toño Leña," pleaded guilty in Miami in a case in which they both face conspiracy charges.
Peralta, 46, was represented in court by attorneys Joaquin Perez and Michael Raymond Hasse. The defendant attended the hearing before US Magistrate Marshal Morgan via videoconference from the Metropolitan Detention Center in Guaynabo.
Perez informed the magistrate that Peralta pleaded "not guilty" and said he was not requesting bail.
In turn, the prosecution informed that they were asking to keep him in custody because he had been brought to Puerto Rico "against his will" by way of "extradition," so Morgan ordered that he be kept in jail until his trial.
Peralta faces three counts issued since 2018 by a federal grand jury in Puerto Rico that accused him of trafficking heroin and cocaine with shipments from Colombia, the Dominican Republic and Venezuela to Puerto Rico and other US jurisdictions.
"Peralta has been in the drug trafficking business since approximately 1997 and his criminal organization received millions of dollars," states the affidavit from a Federal Bureau of Investigation (FBI) agent.
The document adds that "some of that money has been used to bribe corrupt Dominican National Police and government officials" to avoid arrest, prosecution and narcotics raids."
The FBI's complaint includes the names of at least 16 individuals who allegedly formed part of Peralta's organization. It also states that investigators relied on at least three confidential informants, one of whom even agreed to record conversations he had with Peralta.
Read more:
El Nuevo Dia
El Dia
27 December 2021