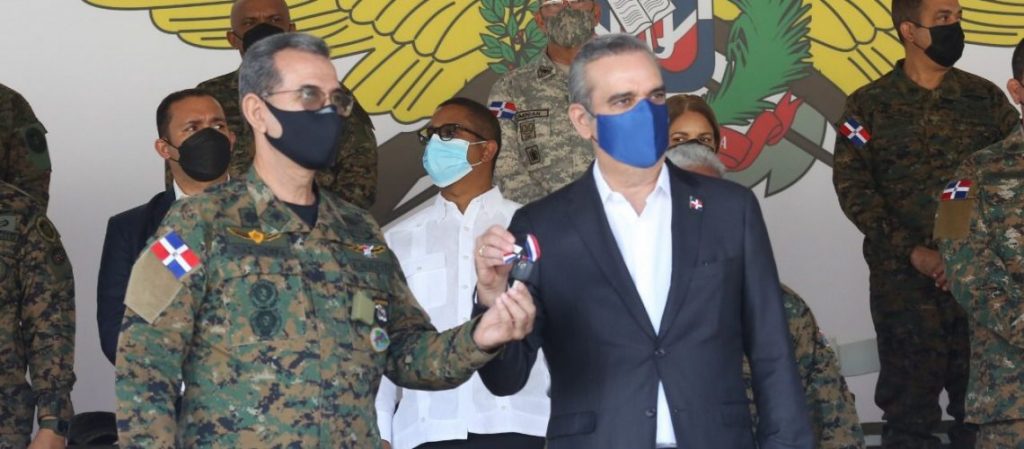 The Presidency delivered 305 vehicles to the Ministry of Defense to modernize security. The vehicles are to facilitate mobility of soldiers on border patrols and military operations nationwide.
Prsident Luis Abinader was at the Dominican Army 16 de Agosto Camp to deliver the keys to the vehicles to Defense Minister, Army Lieutenant General Carlos Luciano Díaz Morfa.
The vehicles are 17 buses, 70 minibuses, 49 trucks, 64 vans, 104 motorcycles and a buggy. These are to be distributed to the Army, Navy and Air Force and different specialized corps assigned to the Santo Domingo Metro, ports and airports, fuel and border control. The Ministry of Defense is in charge of the distribution of the vehicles.
Minister Diaz Morfa said that the vehicles will significantly reinforce land operations, both for the safe and comfortable transportation of military personnel.
Read more in Spanish:
Ministry of Defense
11 January 2022