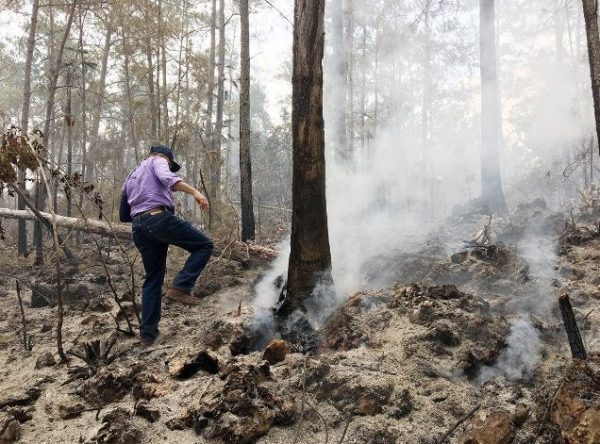 Three big fires continue to rage in the heart of the Sierra del Bahoruco National Park since Sunday, 9 January 2022, the Ministry of Environment reports on its Twitter account. The fires have each engulfed some 600 hectares in the sectors of Los Arroyos, Monte Jota (Pueblo Viejo) and Charco Colorao (north of Hoyo de Pelempito), keep the park area covered with a dense layer of smoke.
From any point in the lowlands, the fires to the east, which appear to have started simultaneously, are visible. However, in the area of Los Arroyos, it seems to be a continuation of the one reported on Wednesday, 29 December 2021, although other reports indicate that they were caused by Haitians who were angry about the retention of some of their cattle, reports the Ministry.
The fire detected on Sunday in this area adds to the affected areas that total 1,200 hectares. Technicians maintain the fire could have been started accidentally, by badly extinguished fires of hunters (monteros), smugglers and Haitians who cross daily.
Read more in Spanish:
Hoy
Twitter
YouTube
13 January 2022