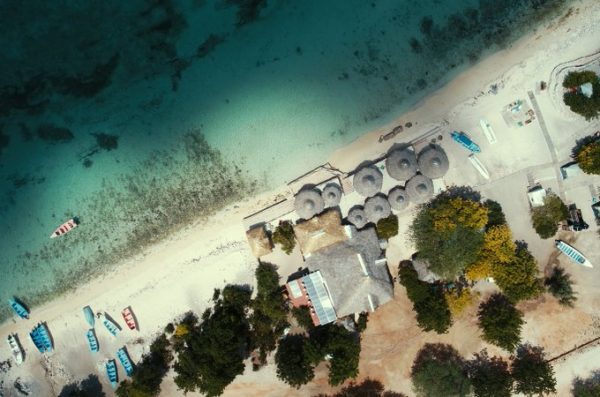 The Ministry of Environment has filed a complaint against the owner of the Cueva Bahía de Aguila restaurant in Pedernales for actions taken by the later against the Ministry of Environment park ranger Juan Pablo Reyes.
Environment Minister Orlando Jorge Mera said the complaint was filed before the prosecutor's office of that province for the abuse committed by Santiago Rodríguez, owner of the restaurant Cueva Bahía de Águila in Pedernales, against the park ranger Juan Pablo Reyes when the latter was in the exercise of his duties in the province of Pedernales.
The complaint says that the businessman physically and verbally assaulted Reyes on Saturday, the 8 January 2022, when he went to supervise a complaint made by the employees of the ticket office of the Cueva, Bahía de las Águilas, who denounced that the visitors were complaining about the annoyance and bad smell caused by the work of excavation of the septic tank, carried out by Rodríguez in his business.
The park ranger says that when he approached the businessman to talk about the situation, he decided to record and take photos to prove the environmental crime. The restaurant owner hit him and verbally assaulted him.
"We will not allow this type of outrage against any of our collaborators and we hope that this will be an example that will reach the ultimate consequences," said Jorge Mera.
As reported, the works had been contracted by the businessman. A suction truck was giving maintenance to the septic tanks of the bathrooms, causing an unbearable stench in the environment, polluting the area and causing discomfort among visitors who were on the beach.
Read more in Spanish:
Noticias SIN

Twitter
13 January 2022