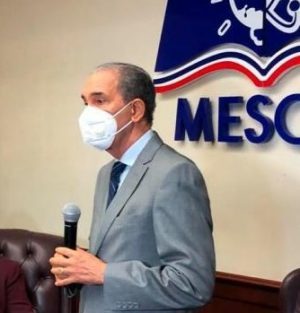 In coordination with university rectors, the Ministry of Higher Education unanimously agreed to maintain the face-to-face, blended virtual and hybrid modality for the return to classes in higher education institutions (HEI).
The decision was adopted during the Assembly of Rectors and Representatives of HEIs, held on Wednesday, 12 January 2022 at APEC University. Virtual classes will be used for theoretical subjects and face-to-face classes in practices and laboratories.
Higher Education Minister Franklin García Fermín emphasized that the sanitary protocol and the presentation of vaccination cards for the attendance of teachers, students and administrative personnel in the face-to-face modality are maintained.
Read more in Spanish:
Presidency

13 January 2022