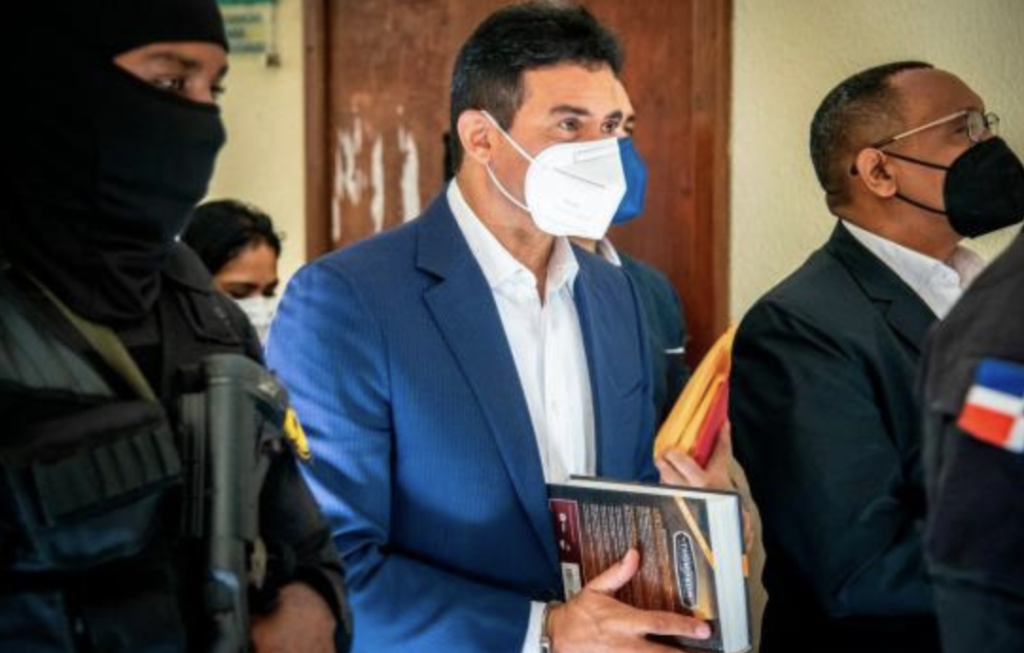 State prosecutors (Pepca) did not include Greybby Cuello, the former director of Conani, among those accused in the Coral and Coral 5G cases, Diario Libre points out when covering the indictment presented by the Pepca in the Coral (Cusep) and Coral 5G (Cestur) cases. The prosecutors suggested merging the Cusep and Cestur cases.
The Conani case that involves many of the same accused persons is left out. A recent Chamber of Accounts audit revealed the same methods used to drain state funds at the Specialized Corps for Touristic Security (Cestur) were used at Conani during the four months Cuello was the director. The same people accused in the Coral 5G and Coral cases, acted in the Conani corruption case.
Before being appointed to Conani, Greybby Cuello held the position of director of events and projects at the office of former President Danilo Medina since 2012. Greybby Cuello is the wife of the former director of the Cestur, General Juan Carlos Torres Robiou, the principal accused in the Coral 5G case. The Chamber of Accounts audit revealed several of those who acted in the Cestur case were also involved in the irregularities at Conani. Conani is the national council for children and adolescents.
It is unknown whether a separate indictment will be carried by the Pepca regarding Conani.
The wife of General Julio de los Santos Viola, Maria del Alba Trinidad, was included in the Coral case file. General de los Santos was the deputy chief at the Presidential Security Corps (Cusep) case.
Read more:
Diario Libre
DR1 News
9 May 2022