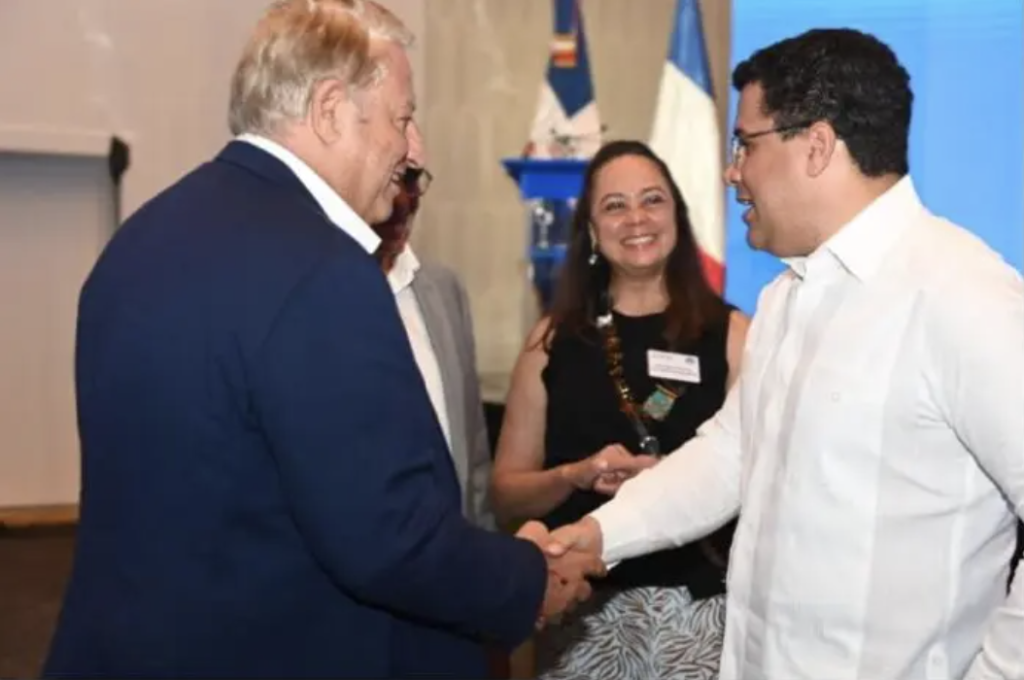 After two years of meeting online, the members and partners of The Travel Companies – Les Entreprises du Voyage (EdV) met in Punta Cana at the Melia Punta Cana Beach Resort.
Mercedes Castillo, director for the Ministry of Tourism in France, was one of organizers of the event that was was scheduled from 4 to 9 May 2022. Air Caraibes and Air France provided the transportation to bring the around 400 travel partners to Punta Cana. Leading representatives of the French tourism market participated and held business rounds.
Tourism Minister David Collado attended to speak to the French travel players to ensure the French continue to choose the Dominican Republic as their favorite long-haul destination. Collado highlighted the steps that have contributed to the prompt rebound of the Dominican Republic after the pandemic.
"Today the recovery of tourism is total and this paradise is ready to continue receiving all those French people who have us as their favorite long-distance destination," said the minister, generating a long ovation from the attendees.
He reported that in April 2022, 24,839 French travelers came, 1,500 more than in 2019, in pre pandemic, which gives a clear sign of their preference for the Dominican Republic.
"We are going to continue betting on this French market," he said. He expressed satisfaction that so many travel vendors had come and were working and experiencing first hand the country, "so they can recommend Dominican Republic, which is why, we are very happy to be in this activity," Minister Collado said.
He said that the Dominican Republic is a benchmark for the recovery of the non-smokestack industry. The rapid recovery is recognized by the World Tourism Organization (UNWTO).
"Tourism in the Dominican Republic has really recovered completely. Now we only have to move forward to strengthen the growth of an industry that has a human face," said the official.
The EdV gathers leading tour operators, travel agencies, business travel, group travel organizers, organizers of congresses, incentives, fairs, exhibitions and youth travel. The EdV brings together 1,974 companies representing 85% of the French travel agency market. Its goal is to guarantee the economic and social stability of the national tourism and travel industry in France and Europe.
10 May 2022