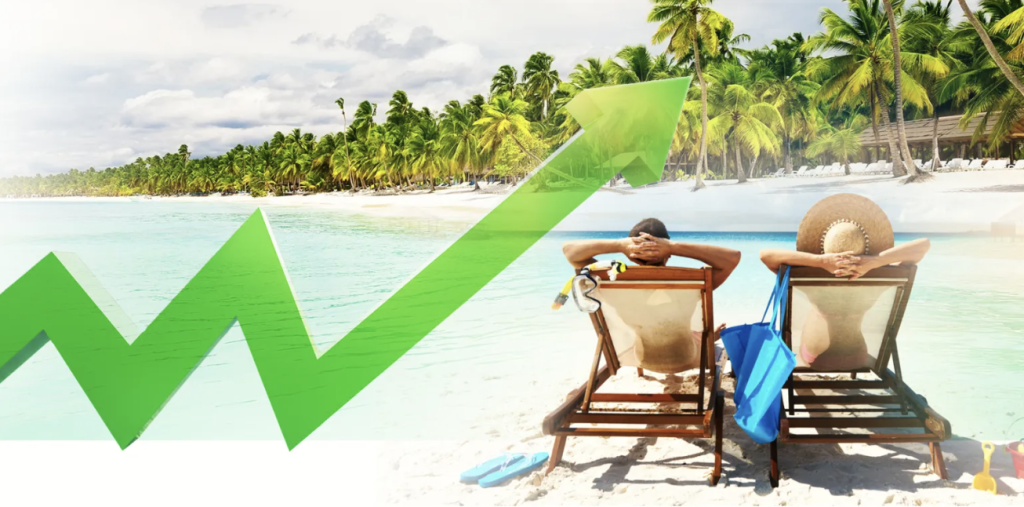 Air arrivals in April have set a new record for the Dominican Republic, announced Tourism Minister David Collado. He said 626,010 non-resident visitors came in April 2022. This is 13% more than in April 2018, 7% more than in April 2019 and 91% more than in April 2021, the first year of recovery.
"The recovery of tourism is a reality. We did it again. The growth we achieved in April is unprecedented. It is the best April in the history of Dominican tourism," said Minister Collado when presenting the numbers recorded by the industry last month.
Among non-resident foreigners, tourist arrivals were 513,195, which represented a growth of 2% over April 2019 and 5% more 2018, while non-resident Dominicans were listed with 112,815, 77% higher than April 2019 and 41% over the same month of 2018.
Of that number of tourists, 60% landed at Punta Cana, 23% at Las Americas (Santo Domingo), 11% at Santiago's Cibao airport, 5% flew in through Puerto Plata and the remaining 2% through other air terminals.
Collado said that the occupancy by tourist zones is on an upward trend. The highest occupancies now are in Bavaro-Punta Cana with 79% and La Romana-Bayahibe with 85%.
Other destinations are posting high occupancies, including Samaná with 66%, Greater Santo Domingo with 61%, Puerto Plata with 60% and Santiago with 55%.
Minister Collado also spoke of the marked increases in maritime arrivals in April. He reported that in April 2022, 129,440 people visited the country by sea through the different ports operating in Puerto Plata, La Romana and Samaná, among others.
"Something we must highlight, in addition to these extraordinary numbers for April, is the satisfaction expressed by those who visit us," said Collado. He said visitors polled said they were 93% sure they would return.
Collado forecast the year could close with the historic figure of more than seven million arrivals.
Minister Collado acknowledged the joint work with the different private stakeholders.
Read more in Spanish:
Presidency
N Digital
El Dia

10 May 2022