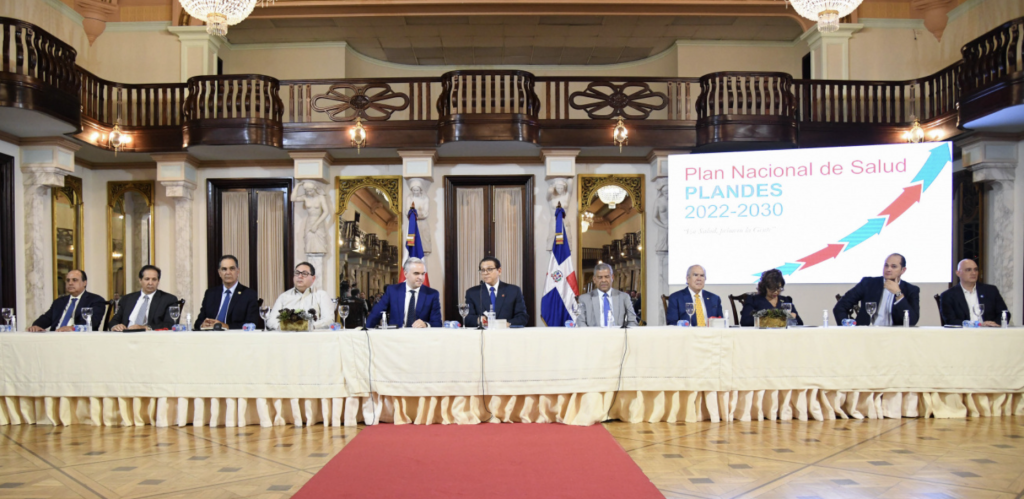 Public Health Minister Daniel Rivera and key public health officials announced the launching of
the National Health Plan (Plandes) 2022-2030 that calls for steering the public health system towards a focus on primary care.
Plandes is about relaunching Primary Health Care strategy at all levels of the health system. This approach had been abandoned by previous administrations. The focus over the past two years has been on the massive vaccination campaign and preventive Covid-19 measures.
"Today it is up to us to strengthen the more than 1,700 existing first level health care units. To efficiently fund them and the collective health programs they manage," he said. He said these need to increase to 3,000 to bring health services closer to the people.
The second priority of the plan is to train the 38,304 health care providers that are part of the health public health care system. This number includes doctors, nursing assistants, bio-analysts, promoters, surgeons and dentists.
The plan calls for implementing strategies to prevent future health crisis, by improving purchasing capacity in emergencies and preparedness for each municipality and decentralizing hospitals.
Participating in the meeting were the minister, deputy ministers, directors and technicians of the Ministry of Public Health. Also from the Natinal Health Service (SNS0, National Health Insurance (Senasa), Pharmaceutical Program (Promese/Cal), and the Sisalril, among others.
Read more in Spanish:
Presidencia
N Digital
11 May 2022