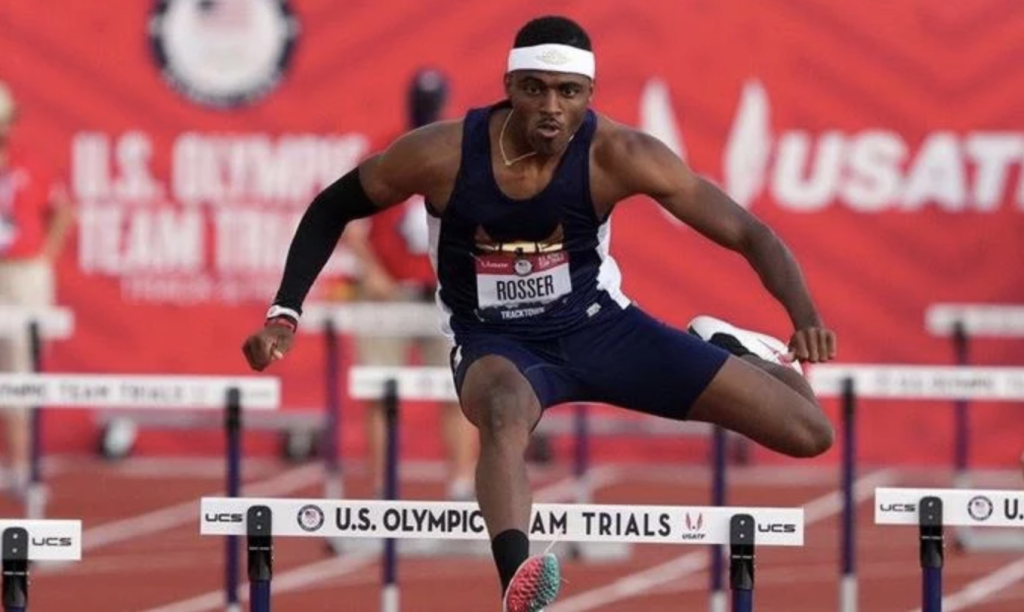 Hurdlers Khallifa Rosser from the United States and Andre Clarke from Jamaica are registered to participate in the men's 400 meters hurdles event of the upcoming Felix Sánchez Classic 2022 on Saturday, 14 May 2022 afternoon. The competition is to be held at the Luguelin Santos track in Bayaguana, Monte Plata, according to a press release from the event organizers.
Monte Plata is the hometown of Luguelín Santos, the Dominican silver medallist in 400 m at the London 2012 Olympic Games. During those same games, Felix Sánchez won his second gold medal in 400 m hurdles for the Dominican Republic. Felix Sánchez is today leading the push for more Dominicans to stand out in track and field.
27-year old Rosser set the record of 48.26 seconds on 22 April 2022 at the Clyde Hart Track & Field Stadium in Waco, Texas.
29-year-old Jamaican Clarke's personal best is 48.29 seconds on 9 June 2018 in Montverde, Florida.
Eight runners are registered to compete in the hurdles event, of which six are foreigners and two Dominicans.
The other four foreigners are Jamaican Kemar Mowatt (48.49), American Amere Lattin (48.66), Costa Rican Gerald Drummond (49.31) and Bahamian Shakeem Hall Smith (49.82). They will be joined by Dominicans Juander Santos (48.59) and Junior Yeral Núñez (51.64).
The 400m hurdles is one of the attractions of the Félix Sánchez Classic. It was the event in which Felix Sanchez won gold medals in the Athens 2004 Olympic Games and then eight years later in the London 2012 Olympic Games.
Sánchez was world champion in 2001 (Edmonton, Canada) and 2003 (Paris, France), as well as silver medalist in 2007 (Osaka, Japan). He was also Olympic champion in 2004 (Athens, Greece) and 2012 (London, England).
Sánchez also won the gold medal at the Goodwill Games in 2001 (Brisbane, Australia) and won the IAAF Gold League in 2002 along with Moroccan Hicham El Gerrouj, American Marion Jones and Mexican Ana Gabriela Guevara.
The Felix Sánchez Classic 2022 program includes the events: 200, 400 and 800 meters flat, 400 meters hurdles and triple jump in men and women categories. In addition, the men will compete in the 100-meter dash and the women in the high jump.
Read more in Spanish:
Listin Diario

12 May 2022