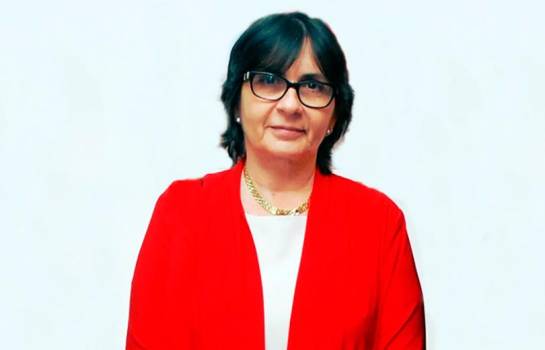 Diario Libre editorials highlight how despite the nationwide indignation over police handling in three homicide cases that occurred recently, the Police human rights violations have continued.
The editorialist, executive editor of Diario Libre Ines Aizpun criticizes that the police has leaked to a journalist the videos that show the beatings David de los Santos received when in custody at the Naco station. The videos would dispute the allegations of the police in command at the station that the cameras at the station were not working at the time. Aizpun says the sharing of the video is a violation of the rights of a dead man.
State prosecutors are unraveling who and when the blows that killed the 24-year old call center worker and physical education teacher were received.
In an editorial, Ines Aizpun of Diario Libre says that the media needs to continue the coverage of the police practices that are in violation to the police charter and human rights in order to pressure the police to change.
Another editorial speculates that the reason why Major General Eduardo Alberto Then has not been available for questioning at the Chamber of Deputies or for the media is that his boss, Minister of Interior & Police Jesus Vasquez, gave the order.
Claudio Caamaño Velez writes that the situation at the police will not be corrected until the "dinosaurs" are removed.
The lack of credibility of the National Police becomes more acute every day. The case of the Ombudsman in the "Canódromo", and the dramatic deaths of young people in police stations, are some recent examples of how bad this institution is, writes Caamaño.
"The cleaning at the Police should be done as stairs are cleaned, sweeping from the highest rungs. "Let's not keep putting the garbage under the furniture, to give an impression of cleanliness, while leaving the stench and attracting rats and cockroaches," he writes.
In his opinion, establishing new protocols for police training and operation is important. "But it is of little use if the same dinosaurs remain in control. For these reptiles already have their minds atrophied and their souls committed to malpractice," he remarks.
He explains that these high-ranking officers perceive the benefits of malpractices as if they were acquired rights.
Caamaño Vélez is an agronomist, lawyer and executive vice president of the Francisco Alberto Caamaño Deñó Foundation. He was sworn into the now ruling Modern Revolutionary Party (PRM) in 2019. For that political organization he ran for deputy in constituency 3 of Santo Domingo province in the 2020 general election.
Read more in Spanish:
Diario Libre
12 May 2022