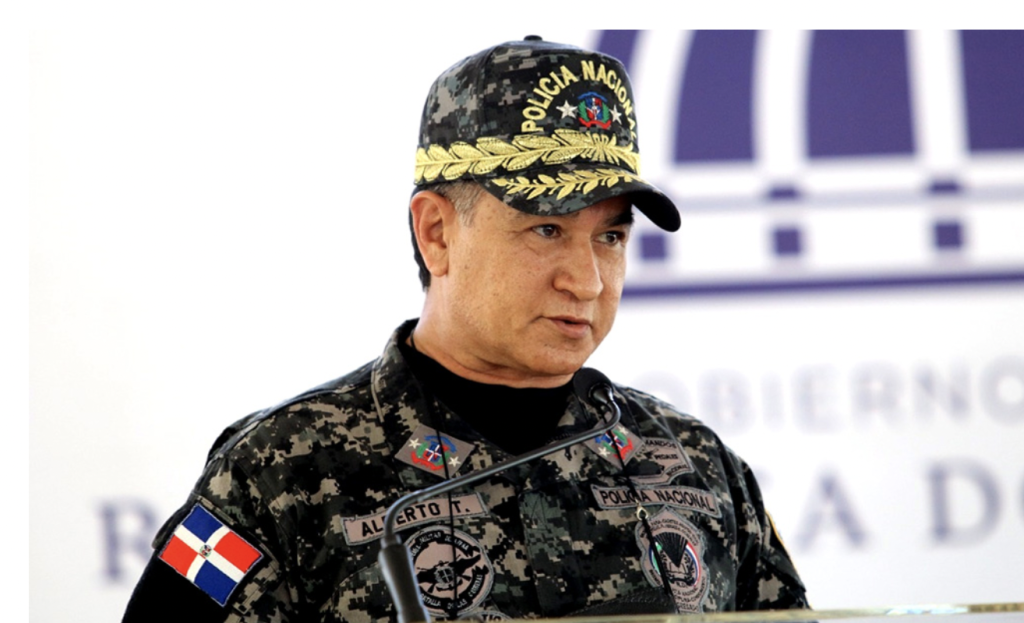 Several legislators submitted on Wednesday, 11 May 2022 before the floor of the Chamber of Deputies a draft resolution requesting the interpellation of the director general of the National Police, Major General Eduardo Alberto Then. The deputies are requesting he visit the Chamber of Deputies to explain the incidents in which several young people have lost their lives in the custody of police agents. The president of the Chamber of Deputies sent the draft to the Interior & Police Committee of the Chamber of Deputies.
Major General Then did not attend to an earlier invitation for his presence at the Chamber of Deputies. Instead, he was represented by his boss on the hierarchical order of government, the Minister of Interior and Police Jesus (Chu) Vasquez, and by the new Police Commissioner, Jose del Vila Castillo.
The initiative requesting the presence of the Police chief was presented by José Horacio Rodríguez, of Alianza País; seconded by Juan Dionisio Rodríguez Restituyo, president of Frente Amplio; and Braulio de Jesús Espinal Tavarez, member of the Partido Reformista Social Cristiano (PRSC).
Vásquez was accompanied by the executive commissioner for Police Reform, José Vila del Castillo who gave lengthy explanations on the process underway for the transformation of the Police.
The interpellation is requested after the cases of David de los Santos, 24, who died on 1 May; Jose Gregorio Custodio, 37 (17 April), and Richard Baez, 30 (5 April), who died in police custody.
In the past governments, dozens of interpellations were submitted and ignored by the government officials.
Sergio Tulio Castaños, executive vice president of the Foundation of Institutionalism and Justice (Finjus) and the coordinator of the Presidential Police Reform Committee says the Police chief is mandated by law to attend to the Congress for questioning if summoned. It is yet to be seen if the resolution passes in the Chamber of Deputies, where the ruling PRM party is majority.
Read more in Spanish:
N Digital
El Caribe
Acento

12 May 2022