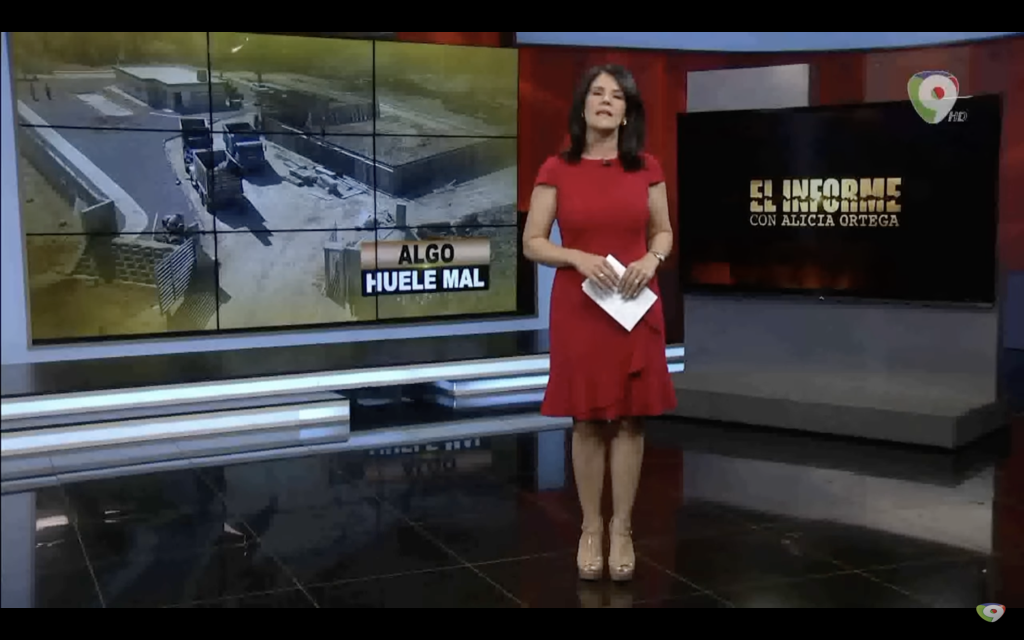 Investigative journalist Alicia Ortega has presented two reports on environmental and procurement violations by the Presidential Strategic and Special Projects Office (Propeep) regarding garbage solutions. Following a first report, the Procurement Agency ordered and investigation and found serious violations in the solutions for the Nagua municipality. The reports indicate that the Propeep contractors were building a second phase when this was still being tendered. The Procurement Agency investigation also revealed possible overpricing in the purchase of heavy equipment for the projects.
Alicia Ortega says the Procurement Agency sent the documents indicating the irregularities to the Controller General Office and the Chamber of Accounts for further investigation and actions.
The Presidency has entrusted Propeep, and its director Neney Cabrera, who in the past was a garbage sector businessman in Santiago, with the solutions for garbage dump conversion to landfills, garbage transfer stations, among others.
Follow the story:
El Informe con Alicia Ortega
El Informe con Alicia Ortega
Propeep
Propeep
24 May 2022