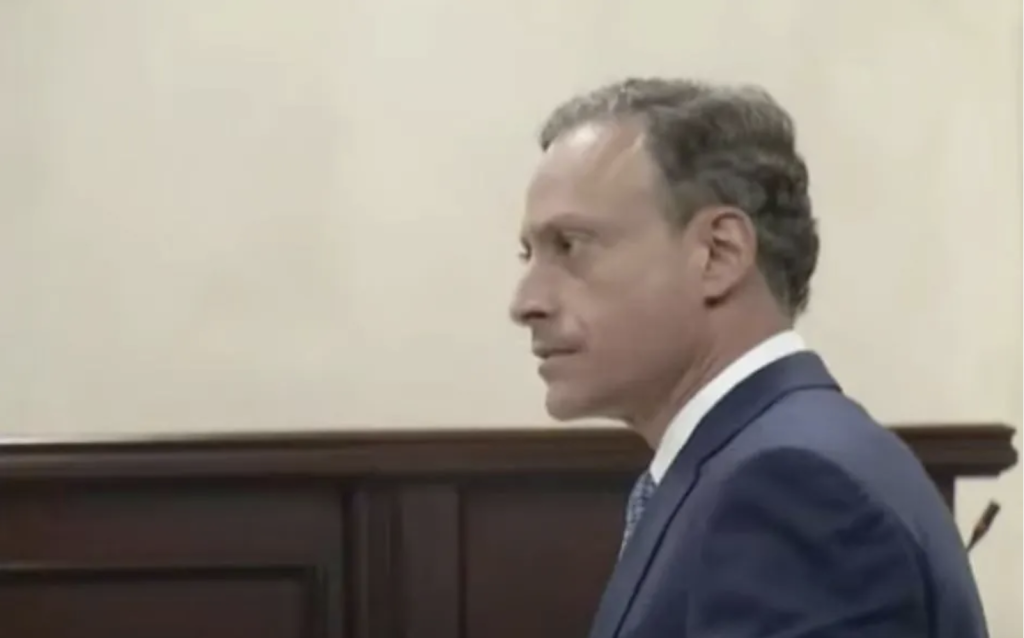 "What happened today was a confiscation, not a raid. Three assets were seized in the National District," says Wilson Camacho, head of the Specialized Prosecutor's Office for the Prosecution of Administrative Corruption (Pepca), as detailed in a press release of the Attorney General Office. On Friday, 17 June 2022, the Public Prosecutor's Office of the Attorney General Office placed under the protection of a court assets owned by the former attorney general Jean Alain Rodríguez Sánchez. The action is part of the investigation being carried out by the Public Prosecutor's Office named Operation Medusa.
Deputy Prosecutor Wilson Camacho, head of the Pepca explained two offices on Av. Gustavo Mejía Ricart in the National District and a property in Casa de Campo, La Romana were occupied.
"All with judicial authorization, but these have not been the only seizures made in this process. About two weeks ago, other seizures were made in La Romana, four seizures of assets, at least, among them a villa and a land plot," he added.
Camacho said the prosecutors have identified "a corruption scheme without precedent in the Dominican Republic, something simply and plainly scandalous."
The most recent assets occupied as part of Operation Medusa include: in La Romana, a tourist villa in Bahía Chavón, with an extension of 2,192.45 square meters, and a plot of 3,366 square meters in Vista Lagos, as well as a warehouse and a mooring post in La Marina de Casa de Campo.
In the National District, an office floor was occupied in the Solazar Tower, located in Gustavo Mejia Ricart Avenue #54, with an area of 652 square meters and several parking lots. The property was acquired by the commercial company Jurinvest Abogados, owned by Rodríguez Sánchez, on 12 October 2020 for US$800,000.
In addition, on the same avenue, a 175.31 square meter asset was occupied in the Galerías Residenciales building at Av. Gustavo Mejía Ricart Avenue #119B, Ensanche Julieta Morales, and a 235 square meter apartment, located in the Torre Gabriela XIX condominium at Respaldo Federico Geraldino in Piantini.
On Tuesday, 14 June 2022, the Second Criminal Chamber of the Court of Appeals of the National District rejected a request for release filed by former attorney general Rodriguez Sanchez.
The Medusa Operation file establishes that former prosecutor Rodriguez Sanchez and the other defendants were part of a criminal network of corruption that operated from the Attorney General's Office during 2016-2020 and that, according to preliminary estimates, defrauded the Dominican state of more than RD$6 billion.
Rodriguez Sanchez, Forteza Ibarra, the former administrative director, Jonathan Joel Rodriguez Imbert, and the former deputy director Alfredo Alexander Solano Augusto are serving preventive detention at the Najayo Men's Correction and Rehabilitation Center.
Engineer Jenny Marte Peña, former project manager at the Attorney General Office, is under house arrest; also former Deputy Director Altagracia Guillén Calzado and Rafael Antonio Mercedes Marte, former accounting director at the Attorney General Office.
Former attorney general advisor Miguel José Moya is out on bail of one million pesos and has an impediment to leaving the country.
Also accused in the case is Rafael Stefano Canó Sacco, the former chief of staff of former attorney Rodriguez Sanchez, who was arrested in Spain last year and was requested to be delivered to the Dominican Republic.
The administrative corruption prosecution body accuses the above mentioned persons of violating articles 123, 124, 166, 167, 265, 266 and 405 of the Penal Code, which describes and punishes the coalition of officials, prevarication, association of wrongdoers and fraud against the state, among other norms.
Read more in Spanish:
Attorney General Office
N Digital
El Dia
Listin Diario
Listin Diario
20 June 2022