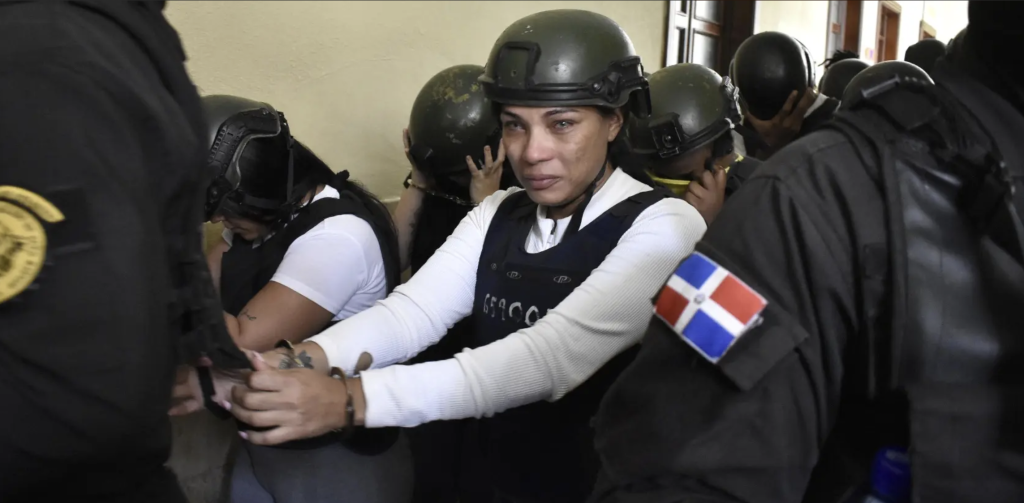 The Attorney General Office prosecutors cracked down on a criminal network of people trafficking in the capital city and Punta Cana area. The Attorney General Office has named the investigation, Operation Cattleya.
More than 80 women, ages 18 to 23 years, were rescued, and deemed as victims of sexual exploitation. The traffickers kept 50% of the high fees the women charged for their services. The sex services were contracted via a catalog sent by Whatsapp.
The prosecutors searched two small hotels in the capital city and a residential area in Bávaro to make the arrests following nine months of investigations. The prosecutors ordered the temporary shut down of the hotels Caribe and Oscar in Gascue, Santo Domingo and Residencial Coco Real in Bavaro.
As reported, the victimized women were from Colombia and Venezuela, and had traveled to the Dominican Republic accepting offers of well-paid jobs in the touristic sector, to find themselves being sexually exploited.
The Specialized Prosecutor's Office Against the Smuggling of Migrants and Trafficking in Persons (PETT) requested preventive custody for 15 persons on Saturday, 6 August 2022. The accused in this case are:
José Miguel Michel Guridis (Michel), Daniel Enrique Inirio Abreu (Daniel), José Alberto Soriano Rosario (Cirujano), Oscar Wicene and Melvin José Valentín Peguero.
Also, against Cristina Virginia González Hernández, María Paula Murillo Vargas, Louis Marie Nephtalie, Oliver Arnaud Lewinski and/or Timothy William Case Renee, Robert Lee Eleuterio Paniagua Díaz, Angélica Jhoana Quintero Niño, Marie Fokina Achille (Fior, Flor o Flores), Alejandro Arturo Batista Bustamante (el Gato), Ramón Altagracia Oviedo Castillo, Carlos Jhonatan Walwyn Campusano Díaz (Carlos) and Braulio Manuel Lugo.
Read more in Spanish:
El Dia
Diario Libre
Hoy
Diario Libre
Diario Libre
Diario Libre
Hoy
Noticias SIN
El Caribe
8 August 2022