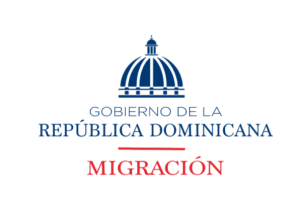 Haitians and Venezuelans are the leading nationality of persons receiving legal residence to live in the Dominican Republic in the past 18 months.
The climate, work, business and investment opportunities, attract thousands of people that come to live in the Dominican Republic. Listin Diario reports that from January 2021 to June 2022, the Dominican Republic had granted definitive, permanent and temporary residency, as well as non-residence, re-entry and student permits to 75,388 people from more than 60 countries.
Nationals from Haiti and Venezuela, two countries involved in political crisis and with a considerable exodus of their citizens, have benefited from fast-tracked rules for acquiring legal status in the Dominican Republic. In the case of Haitians, about 240,000 were first regularized in 2013 by the National Regularization Plan for Foreigners issued by Presidential Decree 327-13. Migration Agency issued 9,739 residence and work permits to Haitians from January 2021 to June 2022.
In 2021, the current administration of President Luis Abinader approved a similar fast-tracked process of regularization for Venezuelan citizens with 17,000 benefiting in the first year with the category of temporary residence. The Migration Agency has issued 6,756 work permits to Venezuelans.
2,572 Colombians have received residence permits and 2,279 Cubans.
More Chinese citizens (3,378) than US citizens (3,227) have obtained their Dominican residency from January 2021 to June 2022, according to the report in the Listin Diario.
Others benefiting from residency status were from Spain (2,682), Italy (1,734), France (1,206), Germany (819), Russia (507), Switzerland (422), United Kingdom (196) and Ukraine (129).
Read more in Spanish:
Listin Diario

9 August 2022