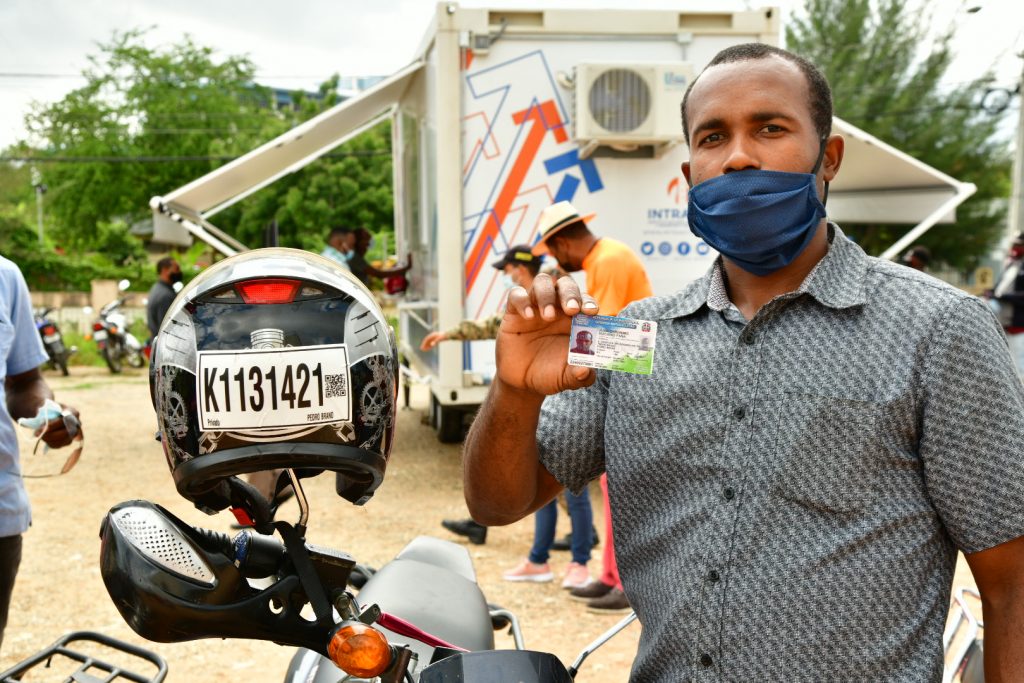 The National Institute of Transit and Land Transportation (Intrant) announced that from 25 August to 25 September 2022, the motorcyclist registration operation will be extended in Greater Santo Domingo. Intrant is now under a new director, Hugo Beras.
The registration is a key part of the Abinader administration National Strategy for Citizen Security "My Safe Country." The operation is in coordination with the mayors' offices and will be available in West Santo Domingo, North Santo Domingo, Los Alcarrizos, Pedro Brand, Boca Chica, San Antonio de Guerra.
In a press release, Intrant indicates that the registration will be held from Monday to Friday, from 8 to 4pm, while on Saturdays it will take place from 8am to 12 noon.
The registration includes all motorcycle users, regardless of use or function. It establishes the mandatory use of protective helmets, labeled with the motorcycle license plate, as well as obtaining a category 1 driver's license. The cost of the registration is RD$600 and includes the issuing of a category 1 driver's license valid for three years.
Likewise, INTRANT informed that after the deadline for Greater Santo Domingo, the registration day will continue for the provinces of Santiago and San Francisco de Macorís from 26 September to September 26 to 26 October.
Read more in Spanish:
Presidency
23 August 2022