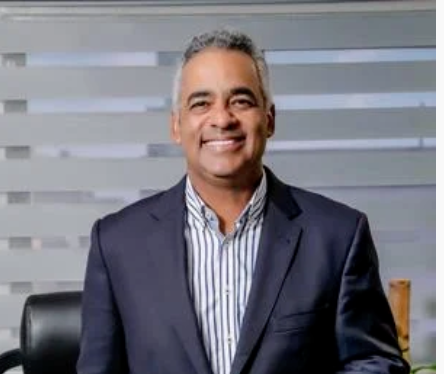 President Luis Abinader confirmed 62-year old Joel Adrian Santos Echavarria in the position of Minister of the Presidency. Santos had been acting Minister of the Presidency when the incumbent Lisandro Macarrulla took a leave of absence. Macarrulla later resigned effective 16 August 2022 after a family company (Mac Construcciones) and himself were mentioned in the Medusa Case that looks into corruption in the construction of a major Santo Domingo province jail.
Decree 481-22 appoints Santos the Minister of the Presidency.
Previously, the now Minister of the Presidency had served in the Abinader administration as general manager of the Administradora de Fondos de Pensiones Reservas (AFP Reservas), the pension plan of the government bank. He had also served as honorary advisor to the Executive Branch for tourism-related matters.
Santos Echavarría is an economist by profession. He is a past president of the National Association of Hotels and Tourism (Asonahores) from 2016 to 2018 and of the National Association of Young Entrepreneurs (ANJE) in 2007.
He was active in the drafting of the Abinader Government Plan for the Modern Revolutionary Party (PRM) and at the time coordinated the national survey of the needs of the tourism sector during the campaign.
Santos Echavarría is a Magna Cum Laude graduate from the Pontificia Universidad Católica Madre y Maestra (Pucmm). He holds an MBA in International Business from the American Graduate School of International Management (Thunderbird) in Arizona, where he attended as a Fulbright scholar.
Since 2007 he has served as executive vice president and founding partner of Coral Hospitality Corporation, dedicated to the management of hotels, condominiums and other services in the tourism industry under the brands Coral Hotels, Xeliter and International Vacation Club.
In addition, he was part of the BHD Group for 10 years as vice president of planning and development of new Businesses. He also served as vice president of finance for Coral Hotels and Resorts.
He worked for the financial sector with Citibank and for the telecommunications industry in the areas of marketing and finance in Codetel and Tricom.
He taught Economics and Finance, and the Graduate Program of Corporate Finance at the PUCMM.
Read more in Spanish:
Decree 481-22
Linkedin
23 August 2022