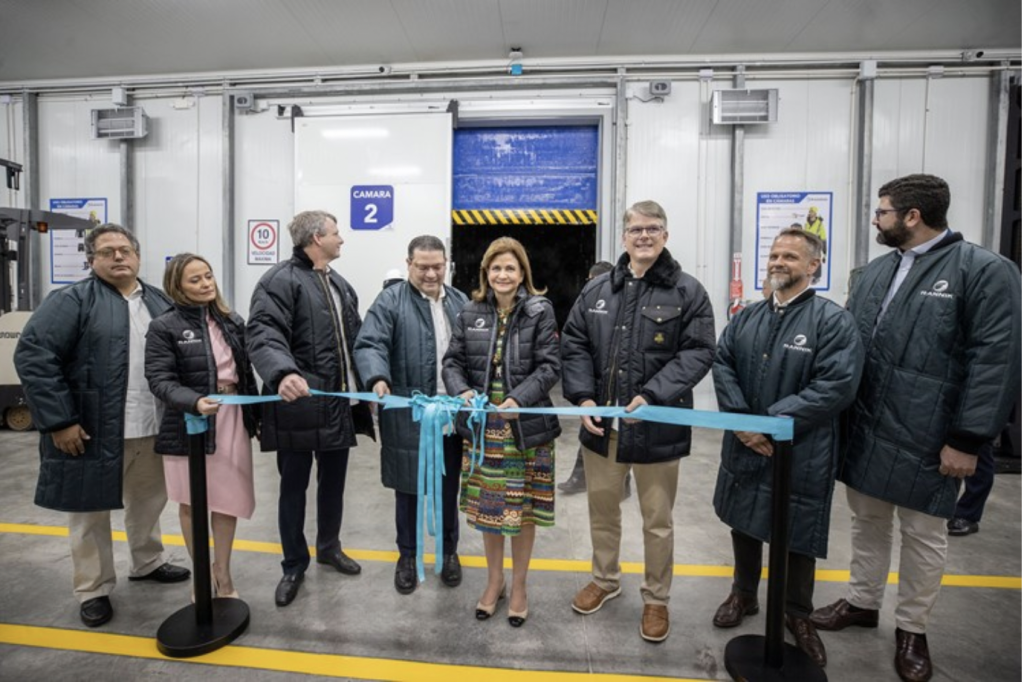 Acting President Raquel Peña was in Boca Chica for the inauguration of the frozen warehouse at the Grupo Rannik free zone logistics center at the Multimodal Port Caucedo Logistics Center. The frozen warehouse has capacity for 2,400 pallet positions.
Jeffrey Rannik and Jaak Rannik hosted the Vice President and other officials, including Eduardo Sanz Lovatón, general director of Customs Agency and Jean Luis Rodríguez, director of the Dominican Port Authority.
The cold storage facility is a plus for the supply chain of products. This is the first frozen warehouse in a logistics center in a free zone and adjacent to a port and international airport. The facility is located at the Multimodal Port Caucedo Logistics Center that is a short distance from the Las Americas International Airport.
The cold storage center has three freezing chambers at a temperature of -20 degrees Celsius, seven-door accesses and a prechamber operating at 5-8 degrees Celsius for the reception and dispatch of perishable goods, such as meat products, seafood, fish, fruit concentrates, potatoes and other products.
Rannik is a family company founded in 1919. It was a pioneer in maritime trade and today is a diversified business group in the field of logistics services.
The company has participated as promoter and investor in important maritime infrastructure projects such as the development of the Multimodal Port Caucedo, Haina International Terminals and the Amber Cove Tourist Terminal in Puerto Plata.
The company specializes in Integrated Logistics Solutions and offers maritime and land transportation services, warehousing, logistic operations, agency services, chassis rental, container repair, stevedoring, equipment rental, break bulk handling and special projects, as well as consulting services in all these areas.
Read more in Spanish:
Hoy
14 September 2022